Rag & Bone's bestselling Newbury boot is a celebrity favorite (Gwyneth Paltrow, Rachel Bilson, among many) and has even spawned countless knock offs, but they've also been around since 2012. So, it's time for something new. At their Fall 2014 runway show, Rag & Bone just tried their very best to replace the Newburys: specifically, with 3 new alternatives: shearling mules, heeled rainboots, and Victorian-esque lace-ups.
They all sort of have the "illusion bootie" look first introduced for Fall 2013 by Valentino and Alexander Wang. The trend hasn't quite caught on yet with the masses–will Rag & Bone's version change that? Which one will be the next Newbury, aka the shoe that every celebrity and stylish girl in the country just HAS to have? You decide: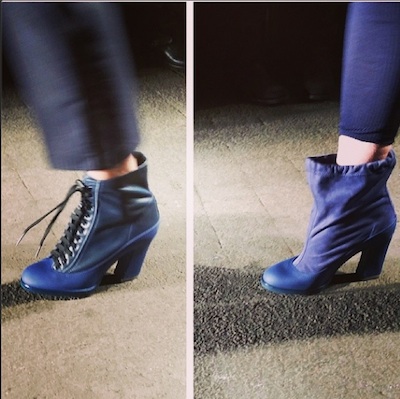 Photo: Eva Chen Instagram.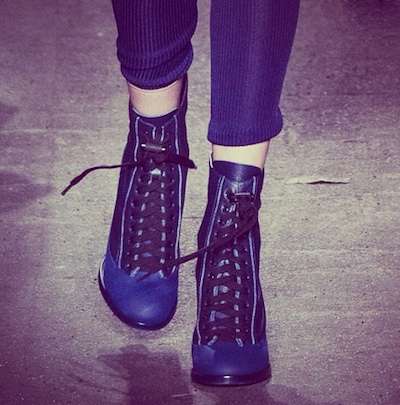 Photo: Vogue Instagram.