As If Slutty Halloween Costumes Weren't Vile Enough--Introducing The 'Slutty Wallet'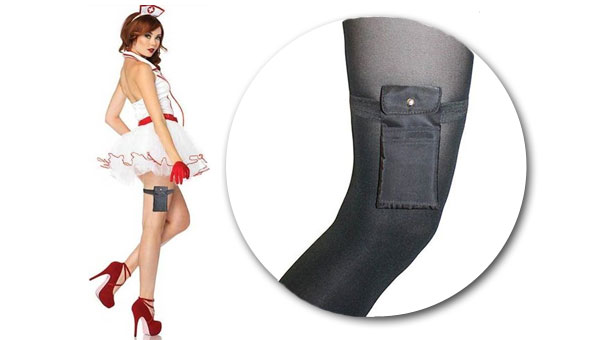 While dressing like a scary monster might win the best costume award, most of us gals end up going a much sexier route. Good thing there are tons of "sexy" costume options these days–from a policeman to a werewolf, and everything in between. And If you're worried about where you're going to stash your ID, cell phone and lipstick in your pocket-less slutty outfit, Ricky's has got just the thing for you: The Slutty Wallet ($10). This ridic wallet attaches to your thigh with elastic, and will blend right in with your outfit since it kind of looks like a garter belt. Way better than a clunky purse getting in the way of your costume, right? While it's pretty hilarious, it's also pretty genius. How many times have you gotten wasted and lost your belongings on Halloween night? Point proven.
For more Halloween inspiration, be sure to check out "What does the fox say?" masks, DIY Donatella Versace costume, and how to dress up as Nicki Minaj from her Kmart line now.