It's that time of year again, you know, when a cold chill is in the air but you still don't want to let go of your warm-weather wardrobe. You just want to wear shorts all year long–and we don't blame you!
Well speaking of, who's to say I can't bust out my shorts well through December? Pulling off shorts with tights isn't easy, but it is doable. You just have to stick to a few very important guidelines. For example, denim or dark-colored shorts are always your best (read: safest) bet. And let's not forget, cutoffs are fine, but daisy dukes are definitely not.
So let's get started. As a rule of thumb, black opaque tights should be your go-to. They not only provide a sleek monochromatic look, but they'll keep your legs warmer than a sheer version. Plus, they pair well with any type of shoe. For a bolder option of this amazing look, you can try a patterned pair of tights. Mini polka-dots are always cute, while knit cutouts are super artsy–although the latter definitely won't keep you as warm.
To pull off the look, you'll want to put together exactly the right outfit. Opt for a pair of tweed shorts, which were practically made to be worn with tights. Or channel your inner Blair Waldorf and pair your shorts with a long coat, which not only creates a sophisticated flair but helps keep your bum warm, too! And if all else fails, remember that you can never go wrong with all-black everything–there's a reason why it's the standard dress code for all New Yorkers!
Feeling adventurous? You can even wear your favorite pair of shorts sans tights and still look fabulous! To protect bare legs from the cold, wear the shorts with over-the-knee boots. Available in all kinds of styles from suede to snakeskin, they're so chic, we probably won't have to tell you twice. For the brave bare-legged folk, leather shorts are also a much warmer option than a more lightweight pair. Try them with a cute pump and a slouchy pair of socks, and you're good to go!
Overall, it's important to remember that no matter how you choose to wear your shorts, the fit is key. Shorts that are too tight can make you uncomfortable, while shorts that are ill-fitting or too baggy won't do your curves any justice.
To nail the look this season, we have some stylish inspiration for you for how to wear shorts with tights.
Outfit Ideas: Shorts With Tights
1. All Black Shorts With Tights + Leather Jacket + Button Down
2. Dressy Shorts With Tights + Blouse + Dramatic Jacket
3. Cutoff Denim Shorts With Tights + Long Sleeve Top + Loafers
3. Paperbag Waist Shorts With Tights + Long Sleeve Blouse + Fur Vest
Recreate The Shorts With Tights Look For Yourself: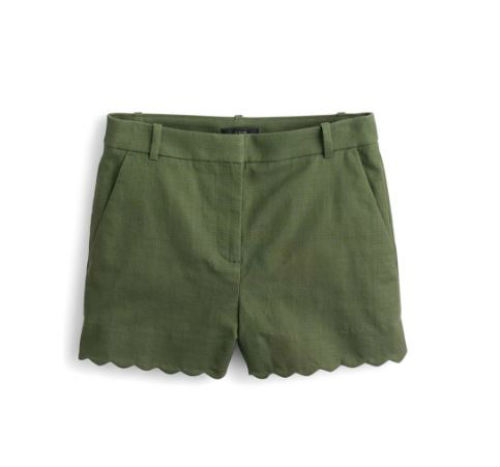 J.Crew Fiesta Scallop Hem Stretch Cotton Shorts ($35.70, down from $59.50)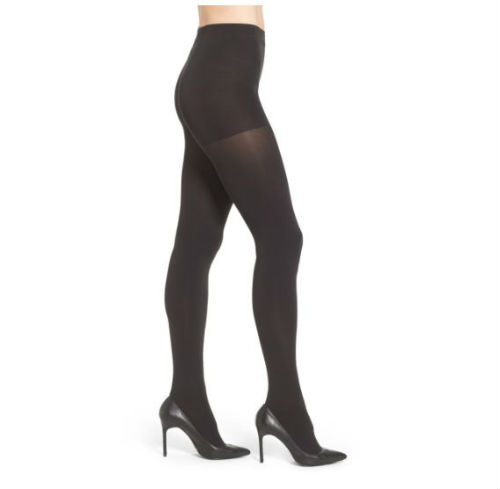 DKNY 'Super Opaque' Control Top Tights ($16)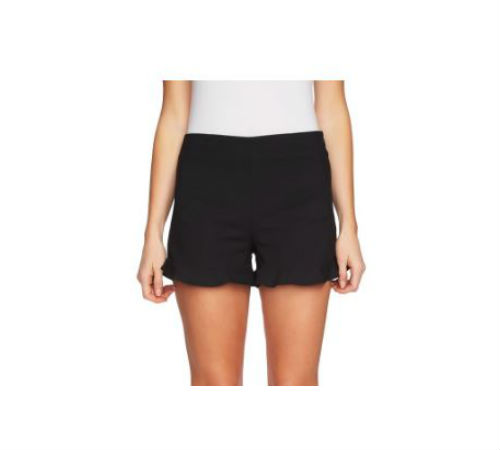 1.State Ruffle Hem Flat Front Shorts ($79)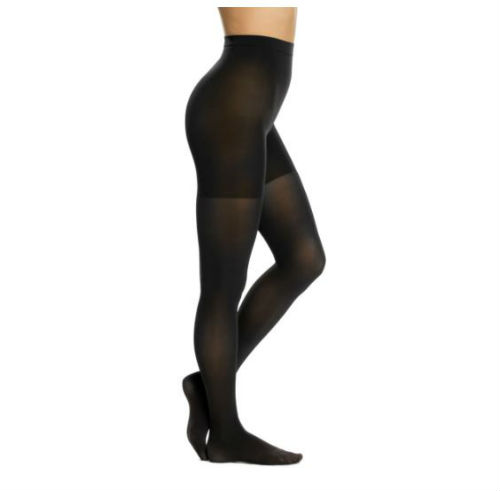 Spanx 'Luxe' Leg Shaping Tights ($28)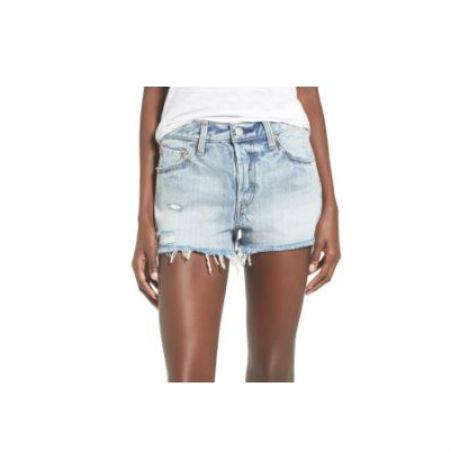 Levi's '501' Cutoff Denim Shorts ($59.50)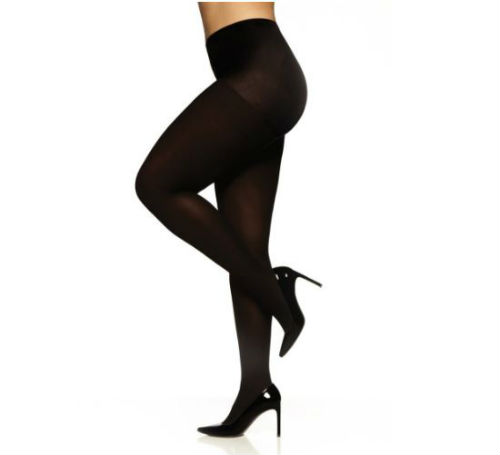 Berkshire Easy-On 70 Denier Tights ($18)
For more outfit inspiration, check out 12 Cute Brunch Outfit Ideas and What To Wear To A Concert on SHEfinds.
SheFinds receives commissions for purchases made through the links in this post.