If the phrase "crazy-busy" seems to be your all-time mantra, you're probably too overloaded to spend time shopping for the new work clothes you so desperately need, not to mention updating your handbag or replacing your eyeliner. Let us introduce you to something life-changing: the brave new world of online subscriptions. Just like getting a maid service and ordering Fresh Direct can change your life, being able to pre-order fashion & beauty stuff to arrive at your door at the same time each month is the next best thing.  Forget magazine subscriptions–it's just another thing you don't have time to read. Here are our top 4 online subscription sites you need to know about now:
1. Birchbox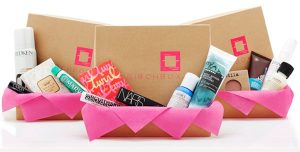 For those of us who have been living under a rock, Birchbox is a beauty-subscription services for the every-girl. For $10/month (or $20 if you're a dude), subscribers get a gorgeously packaged box full of select beauty goods, from nail polish, to lotions, to fragrances and make-up. The best part? The boxes are often curated by celebs, and stuffed to the brim with hand-selected products and advice on how to use them. If you find something you love, you can order the full size on the website.
2. Little Black Bag
Little Black Bag is a perfect choice for the adventurous. At sign-up time, you take a test to determine your beauty style. Then, you're presented with purses, jewelry and accessories from brands such as BCBG, Kenneth Cole, and Steve Madden. Select one goodie, marked down from prices up to $200, for $49.95. When it arrives in your mailbox, it's been packaged with two other accessories, selected by Little Black Bag stylists. Don't like what you got? No problem–exchange with other Little Black Bag users online. LBB is a super-fun way to spice up your wardrobe with items you may never have chosen yourself.
3. StyleMint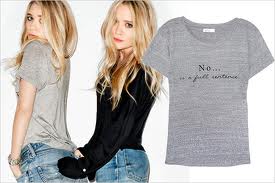 We were sold on StyleMint as soon as we learned the collection was designed by none other than Mary Kate and Ashley Olsen, but for those of you who need a little more convincing: Style-Mint curates an e-closet of T-shirts for users based on a personal style quiz. Every month, you get an email with T-shirts selected for you. Think  they're cute? Buy as many as you'd like, for only $29.99 each. Want to pass this month? Just opt to skip the month and you won't get charged a penny. The best part? With every shirt you buy, you get credits, which can be converted to freebies after a few months–and the shirts are soft, stretchy, and absolutely perfect–but we wouldn't expect anything less from MK&A.
4. ShoeMint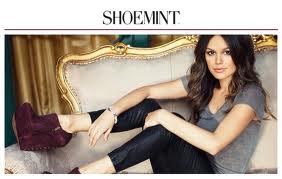 Essentially StyleMint's clone in a shoe version– except with ShoeMint,  your personal shopper is Rachel Bilson. Bilson's easygoing and trendy style is reflected in each pair of flats, heels, and booties in this collection, priced at $79.98 per pair–up to 80% off retail value!
V. JewelMint
Rounding up the Mint trifecta is JewelMint. Designed by Kate Bosworth and her stylist, Cher Coulter, the Jewelmint collection ranges from boho-chic, to classic, to super-edgy pieces. Rings, necklaces, bracelets and earrings are $29.99 each, and you can load up on as many as you'd like monthly. One caveat–these go super fast, so order away, chicas.
Prefer to do your e-commerce the old fashioned way? Shop our guides to shoes, jewelry and handbags.