While some celebs get all dolled up in designer gowns and jewels for movie premieres, actress Aubrey Plaza decided to rock the A.P.C. Raglan Peacoack Sweatshirt ($160) to a screening of Afternoon Delight. Of course, she dressed up the playful sweater with a cute leather mini and heels, but how could you not love a girl who fully embraces the awesomeness of the sweatshirt? Our obsessed with Aubrey rages on…
Love her top? Score it below.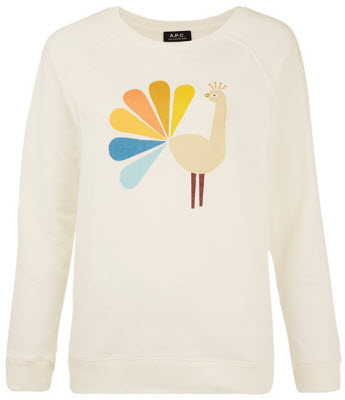 A.P.C. White Peacoack Print Sweatshirt ($160)
Need your celebrity style fix? Check out Halle Berry's maxi dress, Taylor Swift's trench coat, Gwen Stefani's handbag, and Nicole Richie's House Of Harlow booties!
[Photo Credit: Splash News]