Help Your Lips Have A "Balm"
During my pre-teen years, I had a serious addiction to Bonnie Bell Lip Smackers. When my mom finally permitted me to wear color makeup, I started paying lip service to lip balm's glossier, more colorful sisters: lip gloss and lipstick. Those two took up residence on my lips and haven't budged since…until I discovered a few lip-smacking balms worthy of blatant Lip Smacker-like worship. MAC Suntints SPF 20 Liquid Lip Balm lends just a blush of color, and really works to hydrate and protect delicate lip tissue. After a few days of wearing Suntints, my lip texture felt smoother. I'm "balmed" over by Pinkie Tinge, a sheer pink laced with gold pearl that brightens my natural lip color. The cute tube of VanityMark Dr. Kiss is already scoring high marks with me. The lip balm is packed with vitamins A, C and E, antioxidants, and kukui nut oil to seal in moisture.  It leaves behind a pleasant mint-y zing, tastes like vanilla, and utilizes 4% of the same ingredient used in '80s-era mood lipsticks. That's right. This balm mood-changes, which translates to an initial translucent blue that, seconds later, lifts to a light, pretty pink color that's unique to each wearer. Groovy. If you seek a balm sans harsh chemicals, Korres Lip Butter will sate your natural leanings. I happen to like the sheer vanilla shade, because it tones down my natural lip color into a softer version of itself. Beyond that, it's ridiculously good at cheering up chapped lips with a mix of shea butter and rice wax. As the weather cools down and dries up, try out all the best lip balms to keep from getting chapped.  While you're at it, protect eyes with tried-and-true eye cream, and go after your feet with the best foot creams.
Jolly Ranchers That Whiten Teeth? Not Quite…But Almost
What: GO SMiLE Touch Up Flavor Variety Pack with Carrying Case, $28 Why: At a recent Fashion Week hot spot, I got to dash away with GO SMiLE's three new flavors of Touch Up Ampoules: Fresh Mint, Watermelon Mint (a rather refreshing mix that Mojito drinkers might relish) and Green Apple (my personal favorite—very Jolly Rancher-esque). Keeping with the original delivery system that makes whitening and polishing your teeth super-easy, these new flavored Touch Ups also come packaged in a sleek-and-chic silver carrying case that has a mirror, so you can ensure you accurately apply the whitening/polishing formula. Or, you could use the mirror to admire your blinding pearly whites. Either way... Get Yours: saks.com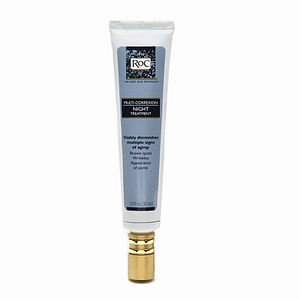 If 20 Dermatologists Tell You Something, Then It Might Be True
What: RoC Multi-Correxion Night Treatment, $24.99 Why: During every interview I conduct with dermatologists, the word "retinol" or "retinoid" pops up more often than not. It seems to be the wonder ingredient for aging skin. So, why not try an over-the-counter version? Cue up RoC Multi-Correxion Night Treatment, which contains Pure RoC Retinol. Pure RoC Retinol promises to diminish small lines and wrinkles, as well as signal skin renewal. I'm not sure if I'm willing the retinol to work, but, by golly, it seems to be working out that begrudged kink between my eyebrows at an astonishing rate (by week 4 of continued use). Also in the mix: a cocktail of antioxidants that fight free-radical damage, and vitamin C to even skin tone, and, yes, my skin tone is certainly becoming more vibrant and less spotty. In 8 weeks, my age spots and bottomless cheek pores should be visibly diminished; at 12 weeks, my fine lines should lessen and my skin becomes firmer. Being only a third of the way through the battle, I can only say that, applied once in the morning (pre-daytime moisturizer)  and once at night (pre-night cream), we'll wait and see. Get Yours: Drugstore.com
A Brightening Eye Pencil More Effective Than Caffeine (Well, Almost)
What: Three Custom Color Light Clarifier, $16.50 Why: We've all had those days where we look like we indulged in one too many cocktails and got zero sleep—even though we didn't. (Or maybe we did…wink, wink.) Unbelievably, Three Custom Color's Light Clarifier gives a haggard appearance a quick, wide-eyed kick. When drawn on the inner lower eyelid, this flesh-peach pencil whitens up bleary eyes, lending them a wide-awake appearance without looking too obvious. Want to brighten your features even more? Fill in your brow bone with a few strokes of Light Clarifier, then lightly smudge with your finger. Instant eyelift—sans surgery. Get Yours: amazon.com And browse more beauty picks in our guides to the best concealers, mascaras, and fragrances.
A Body Cream That Will Keep You From Being Eaten Alive
What: HollyBeth's Natural Luxury Citrus Body Cream, $22 Why: Yes, summer's almost over, but that doesn't mean those insanely annoying mosquitoes have retired for the year. I'm not one for wearing bug repellent, so when I was told the orange, lemon, and litsea essential oils in this delectable body cream would ward off insects, I packed it in my bag for a recent trip to Idaho and kept my fingers crossed. This cream imparts a moisture-packed sheen that works to enhance my summer tan and make my skin feel supple. I rather liked the scent — and, as promised, the bugs did not. Get Yours: hollybeth.net
Lipstick That Will Have You Cheating On Your Gloss
What: Maybelline ColorSensational Lipcolor, $7.50 Why: Even though I adore makeup, I find that I very rarely wear lipstick. I'm just more of a gloss kind of gal. But when I was introduced to Maybelline's ColorSensational Lipcolor, lipsticks made it into my beauty rotation—perhaps because the honey nectar-infused formula never has a dry moment on my lips. The line features 48 colors in all, with four major color families: Pink, Natural, Plum, and Red. You're guaranteed to find a lipstick color perfect for you within each family, and you may find yourself stepping outside of your comfort zone, as I did. Get Yours: drugstore.com Find more beauty picks in our guides to lip balms, fragrances, and concealers.
Airbrushing Isn't Only For Brides And TV Anchors Anymore
What: TEMPTU AIRbrush Makeup System, $225 Why: Until now, brides, TV anchors, and Mystique (from the X-Men movie franchise) seemed to be the only people/aliens enjoying airbrush makeup. The flawless finish, the lightweight feel, the seamless coverage—all out of reach to us mere mortals. Well, not anymore. TEMPTU AIRbrush Makeup System brings the technology—without all the confusing gadgetry—into our homes. I was a little gun-shy with the AIRbrush at first. Don't get me wrong—everything is as simple as it gets. You just pop in a Foundation, Highlighter, or Blush AIR pod (all sold separately), and turn the dial on the compressor to "Less" or "More" depending on how much coverage you want. Yet, I found that my trigger finger was a bit shaky. But after a few applications at home, I mastered the amount of pressure I needed to give the trigger for a smooth airflow and brilliant makeup application. Get Yours: sephora.com And browse our guides for the best concealers, mascaras, and waterproof makeup.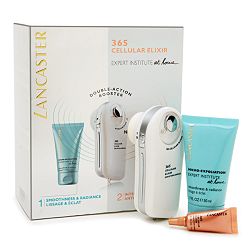 Geeky Beauty Gadgetry That Actually Works
What: Lancaster 365 Cellular Elixir Expert Institute At Home ($129) Why: They say that guys love high-tech gadgetry, but I have to say: When it comes to beauty devices, the more tech-y, the more enticed I am. The newest gizmo-enhanced kit from Lancaster pairs the company's DNA-repairing 365 Cellular Elixir serum and Micro-Exfoliation Cream with a battery-operated "Beauty Accelerator" that vibrates, sending micro-currents into the skin. You attach a handy, easy-to-clean sponge on one side of the accelerator, apply the cream, switch the gadget to Micro-Exfoliation function, and go to town polishing your skin. Then you apply the serum, flip the gizmo over, switch on the 365 Cellular Elixir function, and massage the smooth, metal surface against your skin. Though it all sounds rather confusing, it's an extremely easy—and, I must admit, fun—at-home treatment that has markedly decreased the furrow that has taken up residence between my brows.  Get yours: drugstore.com
Less Shaving + More Tan = Happy Legs
What: Nivea Sun-Kissed Beautiful Legs Shave Minimizing Gradual Tan Moisturizer ($8) Why: Summer is a tough season for me, mainly because my sensitive legs loathe shaving; razor bumps and burn are inevitable. Rather than sporting hippie locks on my legs (shiver) or hiding them in jeans all summer long, I've been treating them to Nivea's Sun-Kissed Beautiful Legs Shave Minimizing Gradual Tan Moisturizer. The formula not only grants an even, glowing tan that doesn't smell like a paper bag, but it also moisturizes and helps to slow hair growth via celandine and DHA so I don't have to shave as often. And the tan ain't half bad, either. Get Yours: amazon.com Find more ways to rock a faux tan, fight sweat, and keep your makeup from melting off.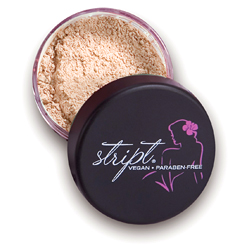 Vegan Makeup That's Friendlier To Animals Than Hayden Panettiere
It's not easy being vegan—even when it comes to cosmetics. For makeup to be truly vegan, the product not only can't be tested on animals, but also mustn't include any ingredients derived from an animal source—including animal byproducts. Yet, some "animal-friendly" makeup brands claim to be vegan, but a quick check on their ingredient panel shows otherwise. The good news is vegan makeup lines do exist, and a few major brands offer vegan cosmetics. Here are four of our faves: 1. Stript Peek-a-Boo Mineral Veil ($25) Stript Make-up's Peek-a-Boo Mineral Veil can be used either alone or to set makeup. It makes my skin appear as though I'm being viewed through a soft-focus lens. Which on some days is very, very necessary. 2. vonNatur Eye Colour Natural Minerals ($16) Every time a little pot of certified-vegan vonNatur Eye Colour Natural Minerals comes across my office desk, I do a little dance. The pigment is rich with underlying tones that aren't your usual fare. Plus, the color wears long, won't crease, and can be extremely intense if you wet your brush. 3. Beauty Without Cruelty Lip Gloss ($39) Beauty Without Cruelty's Lip Gloss doesn't go on too hair-caught-in-your-gloss thick, gives lips a soft, subtle touch of shimmer, and reminds me of another favorite twist pen that I heart (Stila Lip Glaze)—but with vegan contents. 4. Urban Decay 24/7 Glide-On Eye Pencil ($11.50) I just want to give Urban Decay a big hug for its honesty. The company clearly states it's "animal-friendly" but that not all products are vegan. It does produce more than a handful of vegan products, though, and I'm currently penciling in the 24/7 Glide-On Eye Pencil  in Electric on my lower lash line. For some eco-friendly picks, check out our earth-loving shopping and cleaning guides.
OPI Matte Polishes For Those Who Don't Like To Reflect Light
What: OPI Matte Nail Lacquers ($6.20 - $9.50) Why: OPI Matte is a collection of six matte versions of their most popular colors (Alpine Snow and Lincoln Park After Dark among them). I especially dig Russian Navy, a moody navy blue. Because the lacquer dries almost on contact, I find myself painting on coats as quickly as possible. The result: a blue-black mani that looks punkish-cool. FYI: Because I can't apply a glossy top coat to seal in the color (that would be defeating the purpose), the polish job chips within a few days. Best used for one night's wear. Get Yours: amazon.com If bright is more your thing when it comes to nails, try out some neon or blue and get noticed right away.
That Fake Tan Is So Last Week. Rub It Off And Try Another Fake Tan
What: Sun Laboratories Body Polisher and Self Tan Remover, $28 Why: I stopped hanging out inside tanning beds a few years ago and the transition to spray-on, slap-on, scrub-on self-tanners has been a rather streaky and smelly one. A major hiccup I've found during my testing is that removing a self-tanner to make way for the next is anything but easy. Until I happened across Sun Laboratories Body Polisher and Self Tan Remover. This handy mechanism gets it all right: four rotating heads target all types of head-to-toe issues. The large Brush not only buffed away any residual tanner, but also left my skin silky smooth, paving the way for the next self-tanner application—whichever brand it may be. Get Yours: beautychoice.com Peruse our Self-Tanners Guide for the next concoction that will have you looking sun-kissed in no time.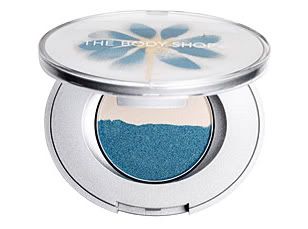 The Body Shop's Hot Brights Make Neutral Makeup Seem Pretty Pathetic
Once upon a time, I rocked cherry red lids with bright blue mascara, canary yellow with a bit of sparkling orange, or vivid peridot (also with my trusty blue mascara). But then, perhaps with age, I fell into neutrals, which isn't bad—but I wasn't tripping the light fantastic on my eyes anymore. Until, that is, I met The Body Shop's makeup guru Chase Aston, who introduced me to the company's new summer collection, Hot Brights. The colors are a mixture of warm sultry hues with pops of bright color. I'd liken it to a palette you'd want to wear when you're lounging poolside in a cabana that costs more to rent than buying a car (yes, these exist). The collection contains eight eco-friendly products, but these were my standouts. Hot Brights Eye Color in Pearly Sky,  $17 Chase showed me how to control the intensity of this gorgeous aqua, but also noted that "color-blocking" the hue (applying the color from lash line to crease) is the way to go this summer. I tried my hand at it myself—and received limitless compliments. Hot Brights Blush in Bronze Horizon, $24 This bronzer-and-highlighter duo warms my skin without looking dirty. Swirl the two together for a soft-focus effect or, as Chase says, use the warmer shade along the cheeks for a sun-kissed look while sweeping the lighter shade along the top of the cheekbones for a dewy highlight. Hot Brights Lip Shine & Cheek Stain in Coral Sand, $18 I relish two-in-ones for their convenience, so this brilliant tool is a must. The shimmering coral-bronze gloss is extremely subtle, and Chase suggests simply "applying the cheek stain to lips and then adding a wash of the shimmering gloss over top for a fresh, summer lip."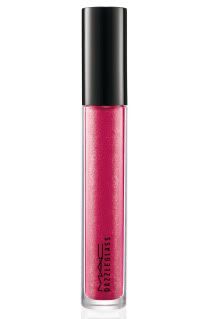 MAC's Dazzleglass: Perfect For The Glitter Seekers Who Don't Want Too Much Glitter
  What: MAC Cosmetics Dazzleglass, $18 Why: When it comes to a lip gloss, very rarely do I run out of the product within a month. Maybe it's because I give all the glosses I test out a fair shake, so I never end up staying true to just one. But with MAC Cosmetics' Dazzleglass, I can't seem to get enough—I'm always scraping the bottom of the tube. I'm a glitter girl; I pick shimmer shadows over matte, pearlized blush over flat. So this gloss is a perfect fit. Suspended in a lightly tinted gloss are pearl particles that make my lips glisten and shimmer without those "raver chick" associations often attributed to anything that glitters. MAC has released seven new shades as part of its Double Dazzle collection, and I'm partial to Love Alert, a raspberry red that seems to breath life into my natural lip color. Get Yours: nordstrom.com
Those Icelanders Sure Know How To Disguise Sleep Deprivation
  What: Skyn Iceland Icelandic Relief Eye Cream with Biospheric Complex, $45 Why: When I first tried out this über-lightweight cream, it had an immediate awakening effect on me, possibly because the formula cools the skin for that ahhhhh! feeling (thus making me want to open my eyes a tad wider), but most likely because it contains light-diffusing cotton powder to lessen the appearance of fine lines and brighten my overall eye area. In an age of rush-rush-rush and no sleep, this cream's immediate results (even if they are slight-of-hand) are a godsend. Get Yours: sephora.com
Cheap Hair Products So Fantastic, We Had To Share
Not everyone can afford to hit up pricey salons these days—and some people that certainly can shell out the big bucks prefer not to. Case in point: The Fantastic Sams Salon at North Doheny Drive in Beverly Hills finds its chairs being occupied by the likes of Mary-Kate and Ashley Olsen, Tori Spelling, and Mischa Barton to receive on-the-cheap, yet quality blow-outs. This got me thinking. In this down market, we can't all pick pricey products either. So here are some of the best drugstore alternatives: Shampoo: Pantene Pro-V Daily Moisture Renewal Shampoo, $5.80 Sometimes my hair looks like I've dragged it through the gutter and then backed a car over it—meaning its gross, flat, and damaged. Pantene's Pro-V Daily Moisture Renewal Shampoo not only disguises any nasty split-ends, but also conditions and strengthens weak hair. Conditioner: Garnier Fructis Fortifying Deep Conditioner Sleek & Shine 3 Minute Masque , $7.80 Maybe you're not a deep conditioner junkie like I am, but I swear to you, this stuff is incredible. Slather on this puppy, and let it work its magic for three minutes or longer for hair that ultimately feels baby soft and not at all weighed down. Styler/Finisher: got2b glued Blasting Freeze Spray, $12 It's hard to call out a styling or finishing product as being the "best". Everyone has personal preferences as to how they want their hair to feel and how much movement and hold their mane calls for. But if you just so happen to be looking for a product that freezes your hairstyle for that "my-hair-ain't-moving-all-night-long" hold, this is your right-hand can. Browse our Hair at Home Guide for more ways to maintain your style without the help of a salon.
Who Knew A Ball Of Gloss Could Do So Much…For My Sanity
  What: Ballmania Serenlipity Lip Tint SPF-15, $12.50 Why: I, like most fashion lovers, crave huge, bottomless handbags. And because I like to carry my kitchen sink around with me, I'm often digging through—and swearing at—my purse to find my lip gloss. Ballmania's Serenlipity Lip Tint has given me back part of my sanity. The cute, round container is easy to identify by touch so I don't have to spend precious minutes scanning my bag's contents, features a handy mirror, and also doubles as a chic stress ball (just kidding…not really). I've been toting around Glisten Here Missy, a flattering sheer bronze shimmer with SPF 15 that tastes spicy to boot. Get Yours: amazon.com Check out our Lip Balm Guide for more ways to protect your lips from the elements.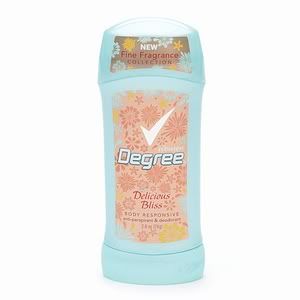 Degree Unveils Perfume for Your Pits…Sort Of
   What: Degree Women Fine Fragrance Collection, $4.29-$4.99  Why: I have what I call "pitsturbia"—I am completely fanatical about whether my armpits' smell. So much so, that I announce it to people (like I am right now)—at work events, out dancing, in gyms. Most people think it's just one of my many quirks, but it drives me mad. So, the search is always on for the perfect deodorant that will mask any malodorous stank (Quick note: I'm not particularly stinky, but, like I said, I'm super-OCD and self-conscious about any and all pit odor) without that B.O.-baby-powder-fragrant-cover-up combo (you ladies know what I'm talking about). I attended Degree's unveiling of its new Fine Fragrance Collection, which marries three antiperspirants with coordinating body mists, and, I gotta say, these work. The three scents—Classic Romance, Delicious Bliss and Sexy Intrigue—don't smell like deodorant, perhaps because they were dreamt up by renowned "nose" Ann Gottlieb, who's introduced our sniffers to such iconic scents as CK One and Obsession.  I first tested out Classic Romance at the gym; an hour and a half of sweating left me smelling like roses—seriously. I next tested Sexy Intrigue (a blend of jasmine, rose and vanilla) when rushing to an event; despite my typical nerves, I smelled pleasant, if not a little sexy. And then I became obsessed with Delicious Bliss, which has a delectably sweet scent of apple, peach and magnolia. Layering each with its matching body mist isn't at all over-bearing, and has me sending my pitsturbia to the pits…hopefully for good. Get Yours: Drugstore.com 
A Concealer For Bad Skin Days That's Actually Good For Your Face
What: RAW Natural Beauty Perfect Balance Concealer and Highlighter Trio, $38 Why: I'm convinced RAW Natural Beauty's Perfect Balance Concealer and Highlighter Trio is the eco-Wonder Woman of disguise. It does—and masks—everything. Not only is it free of the bad guys (chemical dyes, preservatives, and fragrances), but it packs in all of the good, natural stuff (botanical peptides to firm up any saggage, Brazilian acai extract to smooth wrinkles, and caper berry extract to clear up skin). Blending the two concealers to perfectly mask any skin discrepancies is super-easy. And, let's not forget the highlighter—it brightens my skin, drawing the attention away from any annoying zit campers who's days are now numbered (thanks to that caper berry). Get Yours: DermStore.com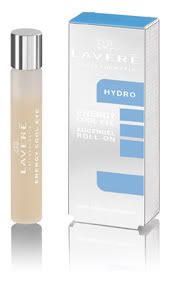 Got Bags? De-Puff With An All-Natural, All-Soothing Hydro Roller
What: Laveré Naturkosmetik Hydro Energy Cool Eye Gel Roll On, $55 Why: Oftentimes, especially after a night full of lychee martinis, I'll wake up with enough fluid pooled under my eyes to put me on par with Mary-Kate Olsen's biggest handbag. Not pretty. Getting my roll on with Laveré Naturkosmetik's handy Hydro Energy Cool Eye Gel Roll On has markedly diminished my early morning bag-lady appearance, and its cooling, firming formula puts the pep back in my skin, regardless of any hangover. For eco-lovers, the formula is all-natural (and the roller is nickel-free), de-puffing, stimulating circulation, and strengthening skin's cells with water lily flower, caffeine, and rooibos extracts. And, if I must be honest, it's really fun rolling it around my eyes. Get Yours: Lavera.com
WEN's Repair Mask Makes Up For The Not-So-Nice Things You Put Your Hair Through
What: WEN Re-Moist Intensive Hair Repair Mask, $72Why: Because I was feeling green—with organic goodness…and a healthy helping of envy toward bouncy, lustrous manes—I did a little mane recon with Los Angeles hair guru Chaz Dean's natural WEN Re-Moist Intensive Hair Repair Mask. This thick, hydration-packed treatment left my very damaged tresses feeling softer and a tad bit stronger than they had in months. If you're tresses thirst for some of nature's best reconstructors, the mask contains oodles of botanical goodies, including high concentrations of organic aloe vera juice and shea butter. Sea buckthorn fruit and neem extracts (along with kukui nut and tamanu nut oils) seriously kicked my hair back into gorgeous shape.Get Yours: amazon.com Check out our Hair at Home Guide and stop relying so much on the salon. 
Forget Re-Charging Your Hair's Batteries…Re-Moist Them
What: WEN Re-Moist Intensive Hair Repair Mask , $72 Why: I could hang an "Annihilated By Owner" sign from my locks: My poor hair looks weak and weepy due to my instance on blow-drying and flat-ironing it every time I leave the house; going blonde one day, and red the next; and, oh, let's not forget, stepping outside. Unless you're a hermit or look fab in a headscarf, it's virtually impossible to avoid those other strand-suckers: pollution and UV rays. Because I was feeling green—with eco-awareness…and a healthy helping of envy toward bouncy, lustrous manes—I did a little mane recon with hair guru Chaz Dean's natural WEN Re-Moist Hair Repair Mask. Despite the fact I loathe the word "moist," I'm all about this thick, hydration-packed treatment that left my very damaged tresses feeling softer and a tad bit stronger than they had in months. For all you eco-chicks out there, the mask contains oodles of botanical ingredients, the first on the ingredient panel being organic aloe vera juice and the third being shea butter (meaning high concentrations!). Sea buckthorn fruit and neem extracts along with kukui nut and tamanu nut oils seriously kicked my hair back into gorgeous shape. And, in case your nose speaks to you, Re-Moist is available in four scents: Lavender (my fave), Cucumber Aloe, Sweet Almond Mint, and Fig. Now, if only the word "moist" didn't give me the shivers… Get Yours: Amazon.com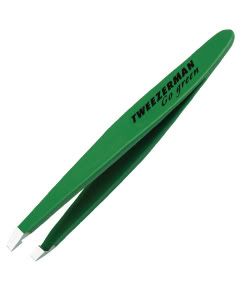 Now Even Your Eyebrows Can Be Green Thanks To Tweezerman
  What: Tweezerman Go Green Mini Slant Tweezer, $12 Why: Eyebrows in need of pruning and preening? Mine too. And my trusty Tweezerman Slant Tip Tweezer has always been my go-to plucker for it's extra-easy precision tips and nice grip. Now Tweezerman is offering the special-edition "Go Green" Mini Slant Tweezer, a mean, green mini-tweezing machine (packaged in 100% post-consumer recycled paper). For every tweezer purchased, a new tree is planted and a dollar will be donated to the National Arbor Foundation. Why pluck with anything else? Get Yours: drugstore.com
As Effective As Afternoon Toetox…Minus The Giant Needle Entering Your Foot
Toe tucks. Toetox. Foot facials. Manhattan's Upper East Side podiatrist Dr. Suzanne Levine, D.P. M, tends to the feet of ladies who lunch via such services as Pillows for Your Feet (a pricey gang of Juvéderm and Scluptra injections to beef up the padding on the bottom of the feet), Botox injections, and toe shortening or lengthening surgery that starts at $1,500. Yikes (and ouch!). Even though your hoofs might be logging more miles than Jakey G. on his bike, you can get them back into shape for spring with the aid of footcare products that won't break the bank. Step One: Soften Up.  Soften those rock-hard calluses with True Blue Spa Tough Love Spa-Strength Callus Treatment ($15). Alpha hydroxy acids make quick work of calluses, preparing them for the big scrub.    Step Two: Buff Away.  Next, skip the credo blades—I know a lot of you ladies love them, but they can cut into your skin, allowing for infections to develop. Instead, buff away with Artemis Woman Heel Smoother ($30), a nifty battery-operated callus remover with a built-in safety feature that stops the tool when you apply too much pressure to the foot.   Step Three: Slip On and Soak.  Lastly, slather your feet in Bliss Rosemary + Lemon Softening Sock Salve ($28), and then slide them into Bliss's Softening Socks ($50). The recommended "soaking" time is 20-30 minutes once weekly, but if you really want to subtract years, don the salve and socks every night while you catch your beauty zzz's.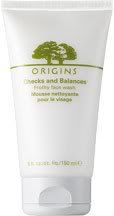 Origins Frothy Cleanser… Because There's Something About Foam That We Can't Get Enough Of
  What: Origins Checks and Balances Frothy Face Wash, $18.50 Why: To me, nothing is more luxurious—on a little scale—than foaming face washes. The creamier the foam, the cleaner my skin, the softer the results—the more hooked I'll be. Origins Checks and Balances frothy face wash strikes a perfect balance, using broad leaf kelp extract to sop up oil spills while wheat protein lends some hydration to the dry patches. It is creaminess personified...as will be your skin's surface, with repeated use. Get Yours: origins.com And for an even more budget-friendly foaming option, try Olay Pore Defining Mousse Cleanser- it foams up brilliantly, leaving pores smaller and skin just as smooth.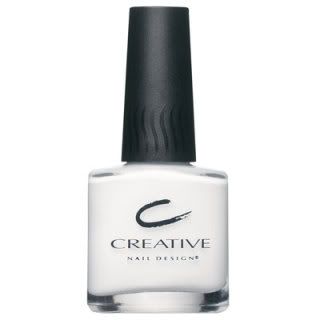 Play Mad Scientist with Your Polish, Or Let the Pros Do It For You
Who doesn't love one-of-a-kind items? I certainly do—and I'm willing to bet all of you fickle beauty people do, too. Recently, I discovered that CND manicurist Angelina Wingle (CND custom mixes colors for designers' runway shows) has set up a website, GoIndulge.com, to provide us with the custom polishes created for the some of the Fall 2009 shows. The site allows you to choose which designer nail creation you want; then it asks if you'd like to be your own "mixologist" or if you'd like the polish pre-mixed for you. I say be your own mix-master: Wingle provides you with an empty polish bottle, plus the lacquers and "recipe" you'll need to mix your new signature shade. Personally, I fell in love with the cool muted gray from the Matthew Williamson runway (recipe: 2 parts Cream Puff to 1 part Voodoo), but there are other shades, like the gunmetal gray from Yigal Azrouel or the wine-burgundy from DKNY, to sate your nail tastes.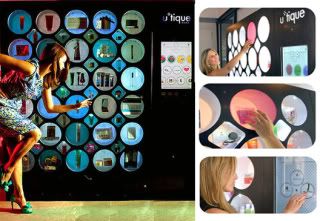 U*tique Won't Dole Out Your Afternoon M&Ms, But It May Drop Some Lancôme At Your Feet
As we reported, the U*tique vending machine at Fred Segal Beauty allows you to skip the hassle of a line and go straight to the goods—in this case, oodles of beauty products. No more getting stuck behind the woman who returns half-used shampoos—just punch in the corresponding vending number, swipe your handy debit card, and collect your beauty items as you would a bag of Cheetos. Is our time this precious? U*tique is banking on it, and so is the beauty industry. Some of the smartest products out their champion time-conserving beauty, allowing us gals to gloss, shadow, and whiten—without wasting a valuable second. Below are three on-the-go products that make our lives just a bit more manageable. 1. Go Smile Touch Up, $8Caffeinate a little too much before noon? Forget the toothbrush, whitening paste, and mouth wash; you can reverse nasty staining while freshening your breath in one fell swoop with the ultra-handy Go Smile Touch Up Mini On-The-Go Smile Refresher. Try my fave, Peach-licious, for a tasty whitening. 2. YSL Lip Twins Lip Duo, $31The sexy, gold swivel tube of Yves Saint Laurent's Lip Twins Lip Duo contains two glosses, a mirror, and a handle that doubles as a lip brush. For those with dual personalities, Blackcurrant Rose provides a deep berry for evening outings and a sparkling peachy pink for daytime frolicking. 3. Cargo ColorCards, $24 Cargo's ColorCards will bring out your inner artiste while also granting unbelievable convenience. The flipbook of cards contains single-use eye shadows embossed on each card; just dab, smudge on, and go. No powder-filled compact that inevitably explodes in your purse.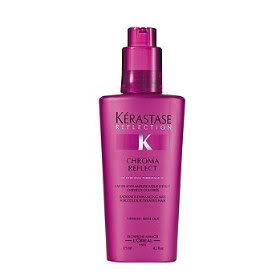 Kerastase Chroma Reflect Will Give Your Fake Haircolor A Nice, Natural Shine
What: Kérastase Reflection Chroma Reflect Radiance-Enhancing Milk, $49 Why: Anybody that knows me instantly thinks of haircolor; I change mine so frequently, I might be lining the pockets of most of Manhattan's colorists. But every pro will tell you that dye does a number on strands, and repeated coloring can completely kill hair's natural shine. Thankfully Kérastase Chroma Reflect Radiance-Enhancing Milk smoothes all the kinks and crevices in my hair shaft, allowing for light to reflect and better show off my new—and definitely not last—haircolor. Best part: It's extremely lightweight, yet delivers a ton of conditioning power that leaves hair feeling extra-soft.Get yours: amazon.com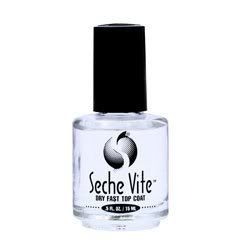 Seche Vite Fast Dry Top Coat: So Your Manicure Can Last Beyond The Front Door Of The Salon
What: Seche Vite Fast Dry Top Coat, $10 Why: Because chips and nicks are so passé—yet hard to avoid when I'm digging for my keys after my latest mani. Even when relegated to the high-tech nail-dryer machines, it's hard to avoid a couple of "oops" dents. One thick coat of Seche Vite Fast Dry Top Coat acts as polish armor, making my newly lacquered nails nearly invincible in record time. The formula purportedly penetrates through the polish and base coat, encouraging greater adherence to the nail. No matter the science, seven days without a chip or nick is enough proof for me. Get Yours: amazon.com
Ole Henriksen Firm Action Mask: Because There Comes A Point When 'Firm' Is Our Single Favorite Word
What: Ole Henriksen Firm Action Mask, $27 Why: There's something about the words "firm" and "action" that makes me do beauty back-flips over products; anything that promises to stealthily act on tightening increasingly stubborn fine lines and bottomless pores is my skin's new BFF. A thick coating of this clay mask initially imparts a subtle cool feeling. After leaving it on for 20 to 30 minutes, that firming action has my face nearly frozen in place. But when I rinse off the mask, my pores instantly seem smaller, and my skin feels soft - so soft, in fact, I can't stop touching it…even in public. Get Yours: sephora.com
Esuchen NPPE SH-RD Protein Cream: Because Frazzled Hair Needs Miracle Workers Too
What: Esuchen NPPE SH-RD Protein Cream, $45.95 Why: If someone told you she could magically erase your past hair damage—haircolor, blow-frying, flat-ironing—even for a few hours, you'd enlist her as your beauty guru, no? Well, this silk protein-packed hair elixir promises just that…and delivers. No matter how frazzled my mane, Esuchen's NPPE SH-RD Protein Cream weightlessly (key word!) manages to soften and silken, while imparting incredible shine to hair that, trust me, is pretty darn dull. It's not quite a cream; it's more like a clear wonder-worker that's main goal is to shove a bunch of much-needed moisture into the hair shaft, sealing the cuticle and putting the mend on split ends, leaving my strands looking as though they're virgin…until the next time I defile them with a heat-styler. Get Yours: Amazon.com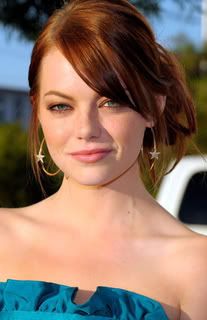 Redken Helps Keep That Expensive Color In Your Hair, Not Down The Drain
We sat down with Tracey Cunningham, co-owner of Bryan & Tracey Salon in Beverly Hills, Redken consultant, and the woman behind the color of some of the best-looking red carpet constants. We asked her about the color trends for spring, and how to keep these shades fade-free. (FYI: She colors all the gals below.) Tracey's color muse for the brunette set is Emma Stone. She says a great way to liven up winter-darkened manes is by adding ultra-shiny auburn into the mix. To keep fading at bay, she recommends Redken Color Extend Total Recharge - spritz it all over damp hair each day to help safeguard strands from the sun. The palest vanilla blonde Cameron Diaz sported prior to her current beach-y gold will make a resurgence for the warmer months. Of course, blonde shades tend to fall brassy the more you wash them, so Tracey suggests using a product that controls yellow undertones, like Redken Blonde Glam Pure Pearl Color-Activating Treatment. "It's all about the frame," Tracey says regarding her caramel-topped, honey blonde muse, Molly Sims. She explains that concentrating highlights around the face delivers more visual bang for the buck than worrying about lightening up darkened roots. Locking in color with a sun-specific item, such as Redken Color Extend Sun After-Sun Mask, will help extend the highlights' vibrancy.Check out our Hair at Home Guide for ways to maintain your 'do without shelling out at the salon.
Oscar Hair Requires A Ton Of Product, But Will Stay Put In A Strong Wind
Amidst the sea of pouffy gowns, the hairstyles of the 81st Annual Oscars showed much variation. Thankfully, the beauties of the red carpet chose a spectrum of stunning styles, and we tapped the hair gurus who created these looks to share their secrets on how to replicate for yourself. Angelina Jolie chose a half-up half-down style that not only emphasized her stunning emerald earrings, but also her equally stunning willowy figure. A-list stylist David Babaii sprayed her head with David Babaii for WildAid Bohemian Beach Spray ($10) to give the right amount of texture and hold. At Angelina's crown, he sprayed David Babaii for WildAid Volcanic Ash Root Amplifier ($13) to the root area and down the hair shaft for added amplification. After back-brushing at the crown, pulling the sides back, and pinning them into place, he added David Babaii for WildAid Mise en Plis Light Styling Spray ($12) for long, yet natural lasting hold. Robert Vetica created the modern French twist Marion Cotillard sported. To start this streamlined look, he detangled hair with Moroccanoil Hydrating Styling Cream ($30.78) and then blow-dried the hair smooth with a large round brush. He then applied Pureology Thickening Mist ($21.50) to lend a little volume and texture. "I teased the bee geebies out of the hair, concentrating mostly on the crown and back," Robert shares. He then rolled the twist into an exaggerated cylinder that he pinned into place. To finish, he sprayed Moroccanoil Gold Glimmer Shine ($24) all over for additional shine. Frederic Fekkai's Renato Campora crafted a heavily molded, almost futuristic take on Old Hollywood for Kate Winslet. First applying Fekkai More All Day Density Styling Whip ($25) to damp hair for texture, he dried Kate's whole head of hair smooth and then crafted waves with a one-inch barrel curling iron. He then rolled the hair under to evoke a faux bob, using Fekkai Coiff Magnifique Ultra Light Finishing Crème ($23) to help seal in any loose ends, and finished the entire look with Fekkai Sheer Hold Hairspray ($35).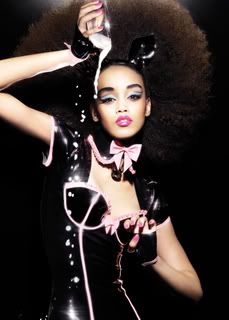 Beauty Items to Set Your Inner Kid Free
Oh, to be a kid again! We're always chasing our youth—that's no secret. But, rather than slathering on anti-aging products to reverse time's fearless forward march, two cosmetic companies are looking to evoke a bit of childhood nostalgia to help us feel young again. Is it bad that we became so incredibly giddy at the first mention of MAC's Hello Kitty Colour Collection, a 32-piece grouping of high-intensity, girly-girl makeup products based upon the cutest Sanrio kitty-cat, that we phoned all of our best girlfriends to break the news? We confess: We acted like 30-going-on-13. Which may be just what MAC wants. The collection, broken into two personas—Wild and Mild, will whet your inner-teen's insatiable appetite, with six lush Lipsticks, six Lipglass glosses, two Tinted Lip Conditioners, two punchy eye quads (not for the faint of heart), and a whole lot more to fill up that Caboodle you've been storing since 1993. And if arts and crafts were your thing as a child (we spent hours crafting macaroni necklaces), you'll be drawn to Reflects Glitter and Glitter Eye Liners, which we got a sneak peak of, testing them out during all of those after-parties during Fashion Week. Our favorites: Very Pink Reflects Glitter, which looks dazzling dabbed over lip gloss, and Her Glitz Glitter Eye Liner, a subtle pewter hue with suspended rainbow glitter that made our eyes pop without looking garish. We also love how each lipstick is imprinted with an image of Hello Kitty—too cute! We don't know about you, but we always longed to look like Malibu Barbie—that long, pale hair; that bronzy glow. And now we can: Just in time for Barbie's 50th birthday, Stila introduces the limited edition Barbie Loves Stila Collection, an ode to that most perfect beauty icon, Barbie. This month, four "Decades of Beauty" cans packed with Stila faves debut; each can helps you rewind and recreate the many faces of Barbie. As we anticipated, we're a 1971 Malibu Barbie, which contains pale pink Malibu Lip Glaze, Bronzer, Black Lash Visor Macara and more. Other Barbies that will have you playing dress your face up: 1959 #1 Ponytail Doll, 1980 Foxy Doll and 2000 Jewel Doll. And if you're a diehard Barbie fan, Stila introduces a Barbie Loves Stila Talking Palette (it talks…seriously) and a more extensive collection that will debut this fall. Now, where's our Ken? Recapture your beauty youth at maccosmetics.com, stilacosmetics.com, sephora.com and nordstrom.com.
Pouty Lips Are Just A Skin Graft Away
With Valentine's Day a little more than a week away, we're all paying a bit more service to our lips…but, maybe not this much service. Women who want to fill out their pout can now ditch the temporary puff of injectible fillers and scary effects of lip implants (hello, Meg Ryan!) with LALA Graft. The purportedly permanent lip augmentation is the brainchild of Beverly Hills plastic surgeon Dr. Brent Moelleken , and the procedure is just as it sounds - small grafts of your own live skin tissue are taken from another part of the body (usually, the lower abdomen) via an invasive technique called LiveFill™ , and are placed into your pucker, where the grafts assimilate to your body. The result: bigger, more buxom lips. While I'm all for fuller lips (if they fit your features), slicing and dicing my stomach to add some extra volume to my kisser isn't entirely appealing to me (yet). I'd rather tap the temporary powers of my favorite, and definitely less invasive, lip plumpers. I swear by Stila's Plumping Lip Glaze ($24), which makes lips look and feel rotund.
 The mint-packed formula causes me to puff out my lips more, and the slippery finish seems to magnify mouth size exponentially. Melon Mint, a wear-it-with-anything nude pink, is my go-to shade, and looks great layered over both bright and neutral lipsticks. I received a gift-set of several LipFusion Color Shines ($38 individual), and the faint tingle, as well as the spectrum of colors available, had me hooked. These plumpers provide an instant swelling effect via marine collagen micro spheres that lasts all day long. If you're looking for a tone that injects a little youthful vitality into your lips (and makes your teeth look whiter!), choose Bloom. No matter how much you pack on plumping gloss, no amount of volume will take away the fact that your lips will look gross if they're chapped and cracked. That's why I love Jane Iredale Sugar & Butter Lip Exfoliator/Plumper ($24), a double-ended do-it-all that gently exfoliates lips with organic brown sugar on one end, and pumps up the lip volume with a tinted, shea-butter-and-peptide-infused lip plumper on the other. Check out our Lip Balm Guide for balms that will keep your lips smooth in the dead of winter.
Wrinkle-Addled Spokesmodels Or Real Women We Can Finally Relate To?
As we reported earlier, Brooke Shields is the new face of Coppertone's Nutrashield, which is supposed to protect you from the sun as well as combat premature aging. This has some all in a tizzy over the fact that, well, she has wrinkles and is hawking a sunscreen to prevent them. But here at SheFinds we're elated that not another teenybopper model is trying to sell us an age-reversing elixir, sunscreen, or other type of beauty product. She follows in the not-quite-nubile steps of other over-40 beauties, such as Courtney Cox for Kinerase, Sharon Stone for Dior, Andie Macdowell for L'Oreal and Diane Lane for Neutrogena. And while their laugh lines are probably a bit photoshopped in the ads (let's be honest), they're at least believable as women on a quest to fend off age. Below are three of our favorite products to keep your skin looking forever fabulous: Since we can't photoshop our wrinkles in real life (though we really wish we could), La Roche-Posay Active C Anti-Wrinkle Dermatological Treatment ($35) steps in to blur the lines. That trusty antioxidant I've grown to love, Vitamin C, promises to prevent further havoc to the delicate skin around the eye. And, those pesky fine lines? Intense hydrating ingredients make them nearly invisible. If you're serious about reversing age, then Prevage Anti-aging Treatment ($155) is your ticket to looking forever young. Don't let the steep price deter you; the star ingredient, Idebenone, actually prevents and corrects cellular damage, working to repair skin to the point where you almost forget about all of those days you spent tanning in your teens. Delivering on rejuvenation as you count sheep, Olay Regenerist Night Recovery Moisturizing Treatment ($20) contains a time-release amino-peptide complex that hydrates skin all night long. Three more bonuses: It feels so silky smooth, you won't believe it; it smells out-of-this-world; and it's affordable.