Confetti, A Honey Themed Bridal Shower And The Sweetest Bridal News From Around The Web
Vera Wang for David's Bridal now includes stunning bridesmaid dresses you can shop now.  And of course, we have the scoop. In other bridal news from around the web... Gilt is launching a "what to wear to a summer wedding" sale, starting tomorrow. The Broke-Ass Bride is helping a reader get over her fear of expensive flapper-style wedding dresses with a boatload of cheap, swinging frocks! They eloped seven years ago in the flatbed of a pickup truck! Now, seven years later, they finally had the wedding of their dreams! bWed Exclusive is in love with this Black, White & Red Family Affair from Hearts & Horseshoes Photography! You will be too! Confetti + pom poms + cardigans = geek chic wedding details! Check it out at OK, Now What Bride. We can't get enough of these shower ideas on Wedding Chicks! Our Love Is Sweeter Than Honey Bridal Shower Of course Every Last Detail is all about awesome wedding details! Check out this week's Detail To Love, Personalized Condiments- a perfect detail for a casual wedding! And if you need to kill a little time, check out the celebrity bridal gown predictor on People.com.
How To Write A Thank You Note, Best Bridal Shower Gifts And Lily Allen's Five Inch Heels
BRIDEfinds has the complete scoop on Lily Allen's wedding shoes (they were 5 inches!) plus that baby bump. Lauren of Every Last Detail doesn't want you to make the same mistakes that she did when she was a bride. Do you need gift ideas for your own registry or what to give at a bridal shower? Check out Honey Living's pretty-for-the-sake-of-being-pretty roundup. Break away from the typical wedding playlist - check out some unique ideas on OK, Now What Bride. This Classic Vintage Garden Wedding from Imago Vita Photography is what dreams are made of! Don't miss bWed Exclusive's most popular post of the week! A little help from The Wedding Chicks on How To Write A Thank You Card. Check out this hilarious bride's prayer on the eve of her Bachelorette Party: Our woo girls who art in heaven, on The Broke-Ass Bride.
Mothers Are Hard To Please: Stay On Their Good Side With Flattering MOB Dresses
If we're being honest, your mom has managed (and caused?) plenty of your pre-wedding breakdowns over the last year, and your future-mother-in-law is someone you want to get off on a good fit with, so help them both find something smashing to wear to the wedding. Whether she wants some flattering draping or a way to cover her upper arms, there are plenty of designer plus-size options to choose from. Remember that for plus size women, dresses that taper at narrow spots  (like just below the bust and the natural waist) tend to be the most flattering. And don't settle for a sloppy pashmina or wrap to top a fancy dress; opt instead for a fitted jackets or a dress with actual sleeves - they do exist! Shop our mother-in-law approved list (but shop for your mom first!): (more…)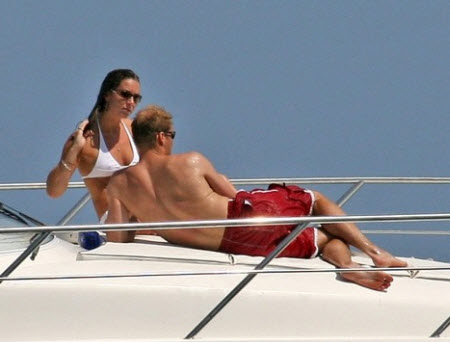 Headed To The Seychelles To Stalk Kate & Wills (Or For Your Honeymoon)? What To Pack
While you're dying over the most gorgeous tropical scenery you've ever seen, give your new husband something fine to look at too - your sexy, chicest wardrobe yet. Shop our Duke and Duchess-approved list and be even more buzzed about in The Seychelles than Pippa was at The Abbey. (more…)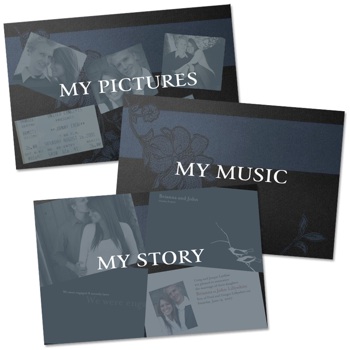 The Only Wedding Invitations That Are Truly Eco-Friendly Are Paperless: Go Digital Now
If you're trying to make your wedding as green as possible - you have to consider MyInvitationLink.com, an eInvitation site with more than 30 customizable templates to choose from. As a greenie, I love the idea of a wedding invitation that saves trees and money. If you'd prefer formal paper wedding invitations, consider these for your save the dates or invites for engagement parties, showers or bachelorettes. (more…)
Get Inspired By Kaftans, Ikat, And More For Moroccan Honeymoon
Deck yourself out in tribal prints and luxe metallics for a celeb-ready honeymoon look that's right out of a tabloid. Shop our Spice Market-inspired list for all the essentials. (more…)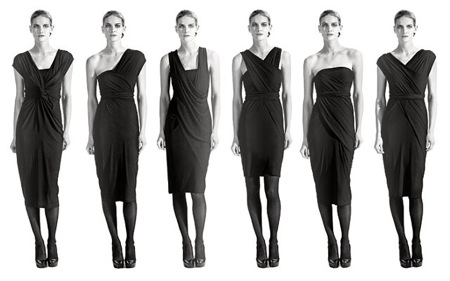 The 5 Bridesmaid Dresses That Look Good On Everyone
We get this question all the time: "What are the most flattering bridesmaid dresses that will look good on almost everyone?" The short answer is: choose a style that make them all look good and feel comfortable. The more scientific answer is: start by choosing matte fabrics rather than ones with a sheen (which highlights flaws in photos), and go for A-line gowns with a natural waist or an empire waist in the case of pregnant bridesmaids. Another trend we're loving is convertible dresses - like Donna Karan New York's "Infinity" Dress (above). How genius. (more…)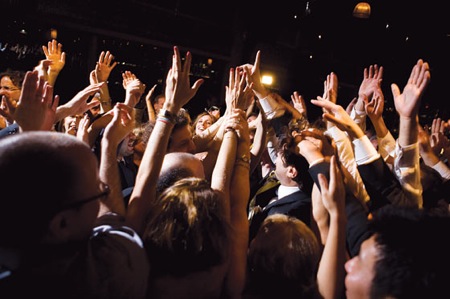 Booze-Themed Guest Favors: Because The Party Doesn't Have To End When The Wedding Does
If your crowd is a hard-partying one, why not send guests home with a booze-y reminder of your special day? Whether it's a pair of monogrammed shot glasses or a cocktail mix packet, your guests will be happy to re-live your wedding every time they throw back a cold one. It sure beats a mini picture frame they'll throw out before they even get home. (more…)
Replicate Reese Witherspoon's Belize Honeymoon – But Leave The Kids At Home
Reese Witherspoon always perfects the look of casual elegance, and no doubt she did the same on her family getaway to Belize, following her wedding to Jim Toth (we're still fawning over the dress). Plan your own trip to Belize, and don't forget to pack Reese-worthy dresses, sandals, and more: (more…)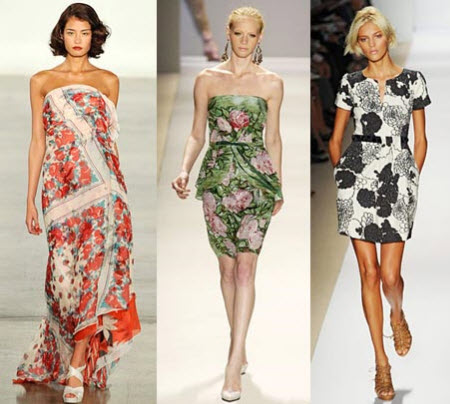 Prints Aren't Just For The Runway Anymore: Bridesmaids Can Rock Them, Too
Florals and prints are everywhere this season, and nothing could be springier and more festive. Don't underestimate the flower power...dress your girls in it for a pop of spring or summer all night long. They could all wear the same one or two, or each choose their own floral print for a bonafide wedding garden. The only hard part is deciding which print to choose. (more…)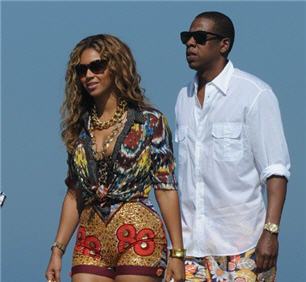 He Put A Ring On It — Now Pack Your Fiercest Belongings For That St. Tropez Honeymoon
You and your man are the new power couple (move over Jay and B) and you're not into ordinary honeymoon destinations - cheap, short flights be damned. You need to look and feel as glam as your chosen destination, so shop on for some St. Tropez-worthy pieces - from gold party dresses to animal print bikinis: (more…)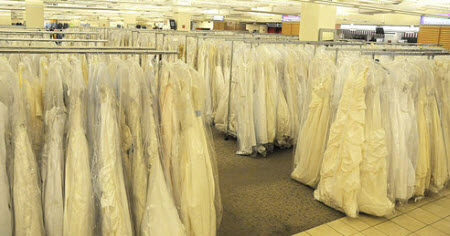 Just Because You're Plus Size Doesn't Mean You Can't Have Your Dream Dress
I know how hard plus size dressing can be first hand, especially when it comes to bridal gowns. Either you can't find the style you like in your size, or they make skinny-girl dresses in larger sizes with no regard for how that style would look on a plus-size body. But like everyone, we deserve options on our wedding day (and everyday). Luckily, I've found some options that are as breathtaking and beautiful as they are figure-friendly: (more…)
You Can't Stow Away On The Royal Honeymoon, But You Can Plan Your Own Trip To Australia
When Prince William visited Australia earlier this month he hinted at a royal honeymoon there. Who knows where they'll end up, but you can go ahead and make your plans - it really is a gorgeous place to plan a post-nuptials trip. Check our favorite honeymoon sample sites (Gilt's Jetsetter, Voyage Prive, Hautelook) for sales, then make sure you consult our packing list below, and look good from the beach to the Opera House and the Outback to the Barrier Reef: (more…)
Finally, An Eco-Friendly Registry With Gifts That Don't Scream Tree-Hugger Or Hippie
Attention green brides and the guests who love them: we just found a site that will change your life: Green Bride Guide. Get eco-friendly planning tips, green solutions, gifts and even green honeymoons. You can register there, or use it as a resource for green gifting. From his and hers bathrobes to responsibly made wood furniture, it's totally easy being green. (more…)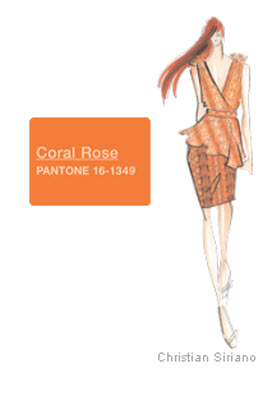 Cash In On Coral Rose For A Punchy Bridesmaid Color Your Girls Will Actually Like
Pantone has spoken and Coral Rose is one of the hottest colors this spring. You're going to start seeing it everywhere, so get ahead of the curve and point your girls towards hues inspired by this cheerful, fashion forward color. In every length and style, you seriously can't go wrong with this on-trend choice. (more…)
How To Look Like A Sexy French Girl On Your Paris Honeymoon
You don't have to channel Brigitte Bardot on your Parisian honeymoon, but can you think of a reason not to? We think you'll adore your jaunt in the City of Light dressed in these refined and romantic pieces. From daytime casual to evening chic, be that girl from morning 'til nuit. (more…)
Don't Pack Under The Influence: What To Bring On A Wine Country Honeymoon
We love the idea of wearing fabulous earthy neutrals with some grapey blues and purples while you tour wine country with your honey.  With plenty of options for layering up in the cool evenings, our flirty picks are as comfortable as they are inspired. (more…)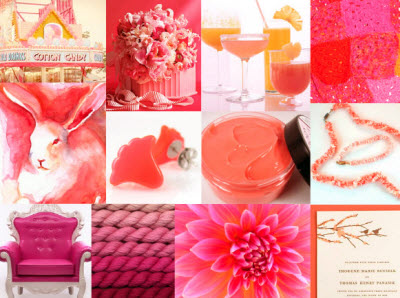 Pantone Picked Your Wedding Colors Already: Meet Honeysuckle and Coral Rose
Pantone is like the overbearing mother-in-law who tells you what you need to have at your wedding before you've had the chance to decide for yourself. Well, luckily, two of Spring's hottest colors (according to Pantone) are Honeysuckle and Coral Rose - which are fabulous for weddings. So, even if you don't want to admit that she's right, she is: (more…)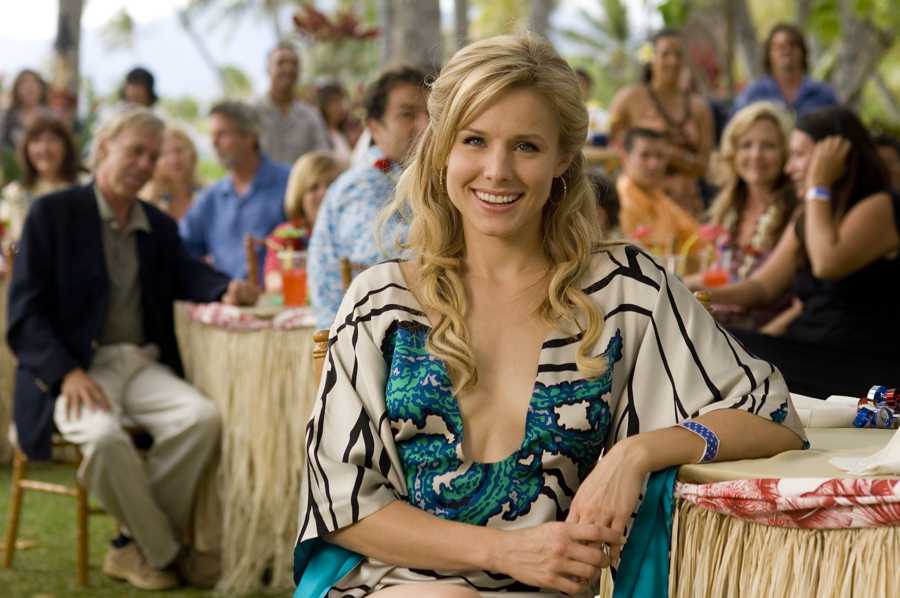 Forget The Cheap Leis: Fill Your Honeymoon Luggage With Chic, Beachy Essentials
You lucky dog, you. You have a big Hawaiian honeymoon planned, and we're here to provide you with the perfect packing list. You will love the bright pink and orange essentials we found to match the incredible Hawaiian sunsets. We're thinking island chic, not tourist geek. You with us? (more…)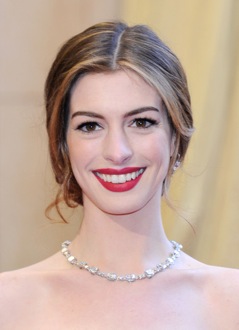 According To The Oscars, Earrings Are The Year's Biggest Jewelry Trend — Shop Now
Last night at the Oscars, jewelry (particularly the earrings) took center stage on the red carpet. This is the perfect opportunity to get inspired for your wedding jewelry shopping - from Halle Berry's diamond drop earrings to Cate Blanchett's canary studs and Amy Adams' emerald bracelet, there was something for everyone. (more…)
Lions, Tigers, Bears, Oh My! What To Pack For Your Safari Honeymoon
Headed to Africa for an exotic, sightseeing honeymoon? Lucky you. Since you're going to keep those photos forever, make sure your bag is filled cotton basics in Serengeti-approved shades, tassel scarves, and a sturdy back for your camera and film. (more…)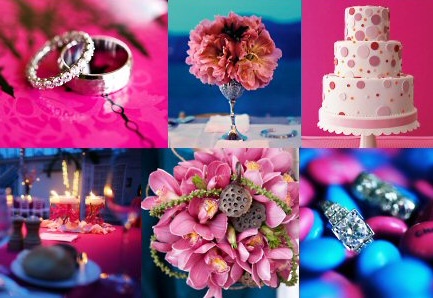 Forget Pastels And Boring Neutrals — Go For A Color Scheme That Really Pops
When choosing a wedding color scheme, forget about pale pinks and blues -- you'll get enough of those at the baby showers ahead. For any season, we're loving deep, bold indigo and bright pinks. Forego the same-old, same-old color combinations, and give your friends and fam a happy jolt of color instead: Read on for Flower Girl Dresses Under $50, Wedding Day Lipsticks and our shopping guides for Wedding Invitations and Cheap Bridesmaid Dresses.
Bridal Blog Roundup: Wedding News From Around The Web
We found monogram wedding favors that are actually cool - no cheese factor here. The Broke-Ass Bride is sharing how creativity and hilarity (and wine & crafts) collide in this DIY for delicate tissue paper flowers. Brighten the snowy mood and check out this black, white and yellow engagement party on Honey Living. Take a sneak peek at Forever 21's new bridal accessories line on Save the Date. You're welcome. Every Last Detail found a great and fun alternative to a wedding guest book! Are you registering this weekend? Before you lay a hand on that scanner gun, check out Brooklyn Bride's Modern Champagne Glass roundup - we especially adore number 8. Green Wedding Shoes treats us to an incredibly gorgeous rustic Malibu wedding (love that combination!) complete with a chandelier at the outdoor ceremony and all the ladies in leather boots. Wedding Chicks rounded up their top 10 posts of 2010. Slip Aisle Dash's Grooming Guide for the Groom into your fiance's sports section this weekend. And of course, check out all our Shopping Guides and Sales and Deals for inspiration for your wedding.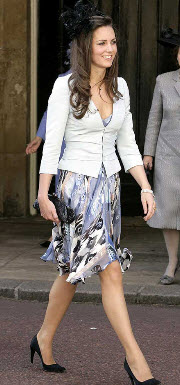 Kate Middleton's Eco-Friendly Wedding Plans, Plus How To Go Green On A Commoner's Budget
Royal wedding watchers are abuzz about Kate Middleton's choice of an organic and fair-trade wedding cake, and considering that their guest list will likely top 1,000 people, that's a lot of free-range eggs and unrefined everything. Luckily, there are smaller scale ways to go green for your wedding - remember, you don't have to go nuts and choose recycled or vegan everything to make your special day kinder to the Earth. Try these simple, eco-friendly choices instead: To get things started, consider the Destination Wedding save the date cards from Paper Culture ($149 for 100). Not only are these supercute cards printed on post-consumer recycled paper (meaning no new trees get cut down), the company also plants a tree in your honor when you place an order. How sweet (and green) is that? For centerpieces, order your flowers from Organic Bouquet and save tons of money while using seriously gorgeous flowers, like a dozen chartreuse roses ($49.95). Upgrade to two dozen ($69.95 total), place them in a few square vases per table and you have simple, chic design for way less than a typical wedding centerpiece. If your wedding has a vineyard or country feel, use these Reclaimed Slate Cheese Boards ($48) at your cocktail hour to identify cheeses and create an effortlessly elegant feel. Plus you can keep them afterwards for all your dinner parties as a married couple. While we're on the topic of vineyards (and dinner parties), let's talk wine. You're serving it anyway, so why not make it artisanal, organically grown wine? Try a trio of bottles from the Eco Wine Club ($39.99) - red, white and sparkling - and choose which to serve (maybe even vegan!) with your duet entree, even if said entree happens to be a meat-fest. If you'd rather not use flowers on tables at all, consider using an abundance of these perfect Pure Beeswax Candles (1.99 each). They could be used as placecard favors, or you could group several of them on each table, creating a simple but ethereal glow for your reception or cocktail hour. If you've always dreamed of being showered with rice or paper confetti, choose Plantable Seed Confetti ($19.99 for 350 pieces) and after you're showered with love, they can be planted in a pot, a garden or just left in an outdoor space and wildflowers will bloom. Worried your guests melt in the summer heat at your ceremony? Score a great deal on these Chinese Sandalwood Fans ($1.99 each) and set one on each chair for an eco, pretty wedding day detail guests can take home with them. Since you can choose the ribbon color, you could even have your maids carry these down the aisle in lieu of flowers! Take your pick ladies, turns out it is easy being green - even princesses are doing it. And don't hate - imagine having to do seating arrangements for 1,000. We have it way better. For more of the best tips and shopping, follow BRIDEfinds on Twitter and be sure to shop our guides and our sales and deals on all things bridal.