Bad News Ladies, 2/3 Of You Are Wearing The Wrong Bra Size.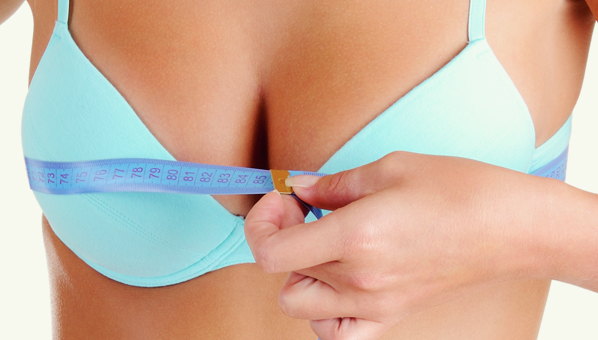 We're actually not too surprised to hear that about 64% of women are wearing the wrong bra size. Unless you get properly fitted by someone who is actually paying attention, you don't really know what looks good or what fits well. Take it from someone who was part of the boobless crew in high school, I often like to go up a size up just so I don't feel like I haven't hit puberty yet. So I guess I fit into this category as well, but out of that 64%, 29% of women know they aren't wearing a bra that fits right.
The study conducted by Triumph International basically says that women choose lingerie based on the color and style, not how it actually fits. And for us American's, we clearly aren't paying proper attention to our girls compared to other countries. Just 35% of us have been fitted for a bra within the last 6 months, which is way lower than the French, Italians, and the Brits. God, no wonder why so many of the Victoria's Secret models are international. They knew how to show off their assets at a young age.
So ladies, you've heard us! February is right around the corner, and what better way to treat yourself than to get a lovely bra fitting? It might help you score a date on Valentine's Day. [WWD]
For more advice, check out Cameron Diaz's body book, the bra the unhooks for true love, and blogger-approved beauty products