As displayed by the perpetually chic Reese Witherspoon, basic black ballet flats are a great year round go-to when worn correctly. As Reese shows, in her Corso Como black flats, you can wear the style in the summer with floral dresses, in early fall with a jean jacket and skirt, and well into the fall with skinny jeans.
If you do a little fashion math, a pair like these Corso Como Festive flats ($64) worn 150 days a year cost just 42 cents. Not too shabby for a comfortable, ladylike shoe that goes will everything. Now check out how other celebrities wear the look year round:
For now:
Ladies like Alexa Chung, Nicole Richie and Hilary Duff wear flats for fall by showing a little leg in shorts skirts, black jumpers and cut-off jean shorts. Try the look for yourself: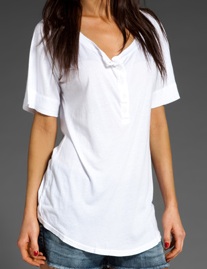 Contrast an otherwise dark outfit with a relaxed fit button tee like this celeb-favorite Daftbird Scoop Button Henley tee in white ($48, down from $79).
To get the put-together, polished look of Reese and Alexa, go for this Lida Baday Radzimir Skirt ($450). The puffy skirt style is on-trend for fall, but this one is tame enough to be office and night club appropriate.
Don't forget your summer shades; these AJ Morgan Women's Avalon sunglasses ($20.47) are very Nicole Richie-esque.
For later:
Sienna Miller, Camilla Belle and Frieda Pinto all look instantly chic by pairing the flats with medium-wash skinny jeans, a blouse or short jacket and cute fall accessories like a scarf or leather bag.
Button-down oxfords are big for gall, and pair nicely with ballet flats because of the contrast of girly and menswear. Try this great-priced Lands' End The Heritage Stripe Oxford shirt ($39.50).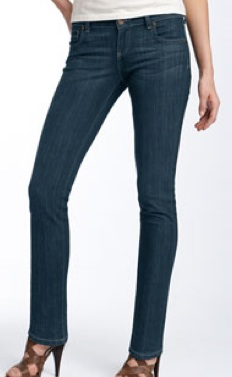 You won't be able to resist the under-$70 price tag of these KUT from the Kloth Skinny Stretch jeans ($69). The wash is great for black flats because it's not too dark and the jean has forgiving stretch.
The key to fall fashion? Accessories like this Juicy Couture Nailhead Stud Infinity scarf ($68). The infinity style is only getting more popular, and the black color matches the shoes.
Check out our guide to more cool celebrity fashions: see celebrity scarves and A-lister denim, plus our favorite skinny jeans.