Ever take a selfie–or two–in your robe while getting ready for a big evening? If the answer is yes, congrats, you're already on top of the Bath-Leisure trend!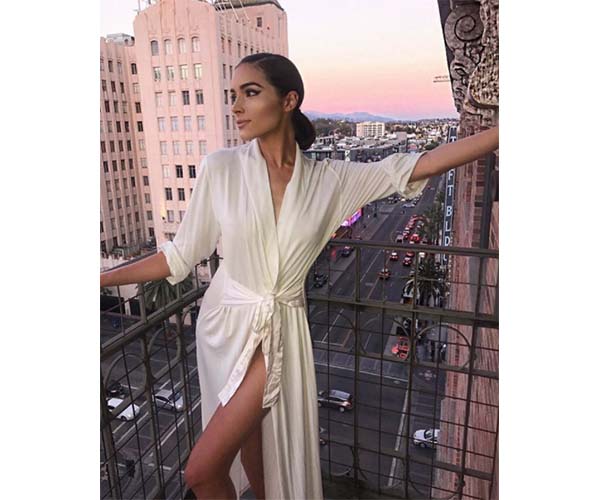 "Bath-Leisure," as The Cut calls it, is a popular Instagram trend that combines your bathroom attire with glam and accessories; it's the ultimate pre-event look, and it's super easy to do! All you need is a comfy robe, a hair towel and a full face of makeup–or no makeup if that's your style–and BAM! You've got Bath-Leisure.
The trend is already widely accepted by everyone from influencers and bloggers, to Hollywood's biggest celebrities. We've seen Rihanna grace Vogue Paris' cover in the trend, and Rita Ora even wore a full-on robe and towel to the 2017 MTV EMA Awards, which proves that the trend isn't limited to your bathroom.
Now, we don't expect you to wear your robe to work or while you're out running errands, but this definitely is a fun trend to try when you're home–especially if you want to spice up your Instagram and selfie game! Like we said before, Bath-Leisure is super easy to pull off. Here are some Instagram-approved ways you can embrace the trend yourself: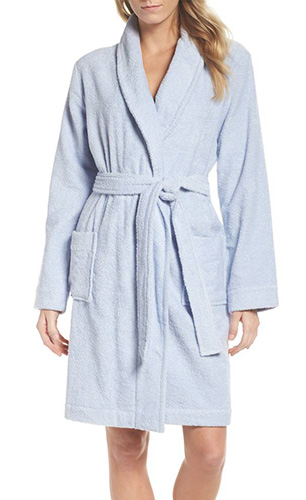 Nordstrom Terry Robe ($59)
The robe is the most essential–if not, the most important–part of the trend. We love this Terry Robe from Nordstrom, which comes in a gorgeous pastel blue. It's also available in white, which is another popular and trendy robe color.
Waterworks Studio 'Perennial' Turkish Cotton Bath Towel ($29.99)
If you've chosen the blue robe, you can take a cue from model Hailey Clauson and match your towel with your robe. These Turkish Cotton Bath Towels are super soft, and compliment the robe perfectly. They're also available in 15 different colors, so you'll have no problem matching them to the robe you already have at home!
Turbie Twist  Hair Towel ($11.99)
Another stylish way to embrace the trend is with a Turbie Twist. These innovative hair towels are super absorbent and are one-size fits all–and, they come in a set of two so you'll have multiple looks to choose from when you're taking your Bath-Leisure-inspired selfie.
Urban Outfitters 18k Gold Basic Hoop Earring ($20)
Your Bath-Leisure look won't be complete without a stylish pair of earrings. We took another cue from Clauson again and found these incredible gold hoop earrings from Urban Outfitters. When paired with a hair towel, robe and flawless eye makeup, you'll be more than ready to take the perfect Bath-Leisure selfie.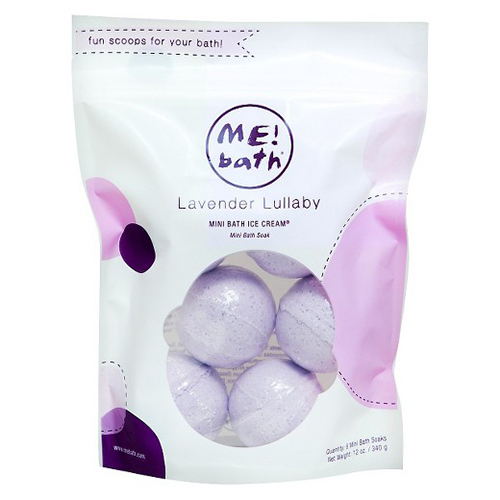 Me! Bath Lavender Mini Ice Cream Bath Soak ($9.99)
With all this talk of baths, we're sure you're ready to draw yourself a nice, relaxing one right now. But before you do, you'll want to get these amazing lavender bath bombs! "This detoxifying effervescent bath bomb instantly fizzes and melts when submerged in water. [It] contains 6 custom-crafted soaks, comprised of a unique fusion of purifying organic minerals & oils and Epsom Salt that hydrates, moisturizes and enriches the skin. Unwind with the dreamy aroma of this luscious lavender floral blend," according to Target.
You can even take a picture of yourself in the tub if you feel so inclined!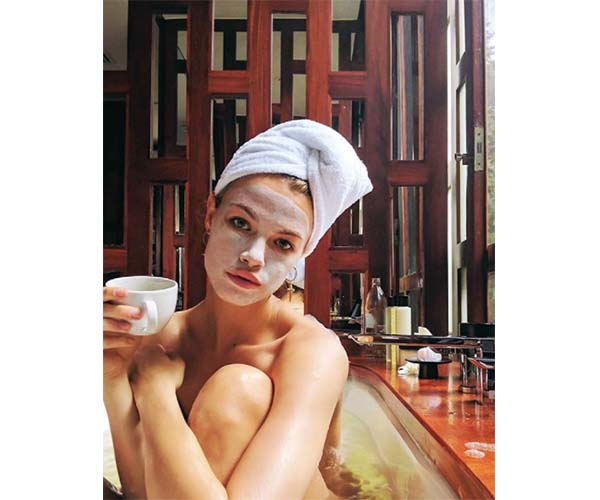 What do you think of this trend? Let us know in the comments below!
While we've got you in the shopping mood, check out the sneakers that are blowing up on Instagram and more at SheFinds.com
[Photo: @oliviaculpo, @haileyclauson]
SheFinds receives commissions for purchases made through the links in this post.