BaubleBar Is Launching A Collection Of Emoji Charms (Insert Clapping Hands)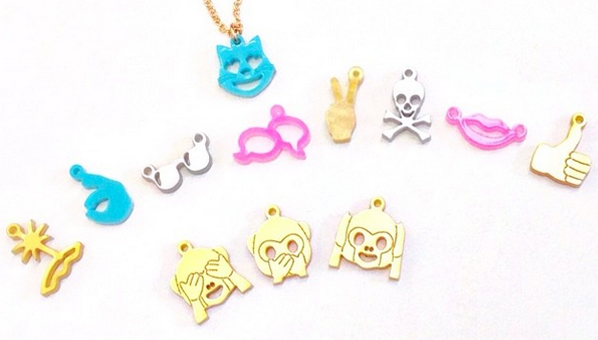 July is shaping up to be a great month for emojis. Besides the fact that we'll be getting 250 new symbols any day now, BaubleBar is introducing five limited edition Emoticharm Acrylic Pendants next week. So far, it looks like the hear no evil, see no evil, speak no evil monkeys will be included, along with the thumbs up, peace sign, okay hand and cat with heart eyes. But this isn't 100% definite. To make sure your favorite emoji actually makes it into the collection, head over to BaubleBar's Instagram now and leave a comment with your pick.
We'll be stalking BaubleBar for you all next week until the line hits (insert fist pound). But until then, check out all the awesome jewelry in-stock now, from ear cuffs and pave link bracelets, to bib necklaces and more.
For more jewelry we love, check out: Stripes & Sequins x BaubleBar, Jennifer Meyer x Rachel Zoe and this crazy drug jewelry
[Photo: Instagram]