Beauty Roadtest: Clean & Clear's Blackhead Eraser Mask Doesn't Take An Eternity To Work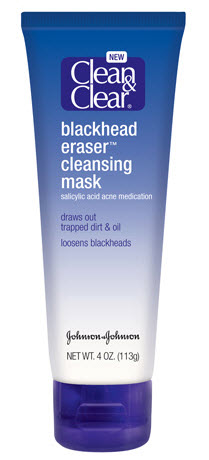 Blackheads are my archnemesis. So many products claim to remove them, but  Clean & Clear's Blackhead Eraser Cleansing Mask ($5.19) actually did the trick, without putting a dent in my budget. I put the creamy mask on my face, brushed my teeth while the mask hardened, then rinsed, and my face was blackhead free. The mask didn't feel like a pottery project on your face, and I didn't have to wait hours for it to work–only a few minutes.  This cleansing mask also includes salicylic acid, which was helpful for that annoying acne that shows up at certain times of the month.
See more of our experimenting in our beauty roadtests, then head to our roundup of the best acne treatments and the best facial cleansers.