On February 15, the Real Housewives of New York are returning to Bravo for a new season, and while our favorite loudmouth Bethenny Frankel will not be on the show, they've found another brunette careerist to take her place: Cindy Barshop, owner of Completely Bare Spa (uh-mazing laser hair removal) will be joining the cast. But long before Cindy got picked for the show, she was doling out expert hair removal tips to us.
Check out Cindy in action in the new season preview:
To get a RHONYC-worthy beauty regimine, stock up on Cindy's products now:
Between waxes, use the Completely Bare Razor Bump Blaster ($32) to keep ingrown hairs and bumps at bay. This is the secret sauce – no more itchy, red bikini bumps.

This Completely Smooth for Body ($42) actually diminishes hair texture and minimizes re-growth up to 55% – so you actually shave less to begin with.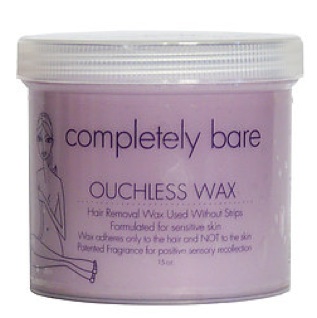 At-home waxing can be a pain in the ass – but this Completely Bare Ouchless Wax ($25) is the real deal. You don't
Need more info? Check out our guides to the best hair removal products, dry hair repair and our beauty roadtests.