If there is one thing I'm constantly reminding myself, it's to drink more water. No matter how many times I fill up my water bottle, I feel like I'm still not hitting my daily goal. And we all know how important it is to stay on top of that. Daily water consumption not only helps your skin, but it also flushes out toxins and maximizes your energy levels.
If you feel like you have the same issue as me, no worries; I found the perfect water bottle to solve it. The Bellabeat Spring bottles connects to your phone via an app and tracks your daily hydration so you never have to worry if you are drinking enough water again.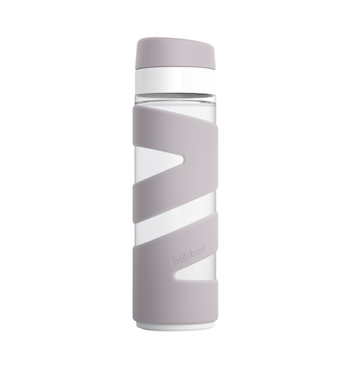 Bellabeat Spring ($79)
Not sure how much you should be drinking in the first place? No worries! The app calculates a goal based on how much water you should have using factors like age, height, weight, activity level and even the weather. And if you are not consuming enough to hit your goal throughout the day, it will send you a reminder to drink up.
The best part is that this water bottle helps you achieve healthy hydration habits, so it just becomes second nature to drink more water. If you have been struggling with increasing your water intake, I highly recommend giving this a try. It's like your own little health coach with you at all times.