If you have fair skin like I do, you know how it feels to be laying out in the sun all day thinking you're getting an awesome tan, but once you hit the shower you realize that "tan" is a nasty sunburn. Yikes! Even if you don't burn easily or you wore plenty of sunscreen, there's no denying that dry skin feeling of being in the sun all day. Whether you are as red as a lobster or got that perfect sunkissed tan you were hoping for, there are still a lot of things you can do for your skin post-sun. We picked out the perfect products for you to relieve sunburn discomfort, moisturize your skin and keep your tan lasting long AF.
If you skin feels super dry from chlorine, saltwater, the sun or all of the above, Moroccanoil's After Sun Milk Soothing Body Lotion is a spray-on formula that will immediately refresh dry skin with vitamin E, aloe, and argan oil.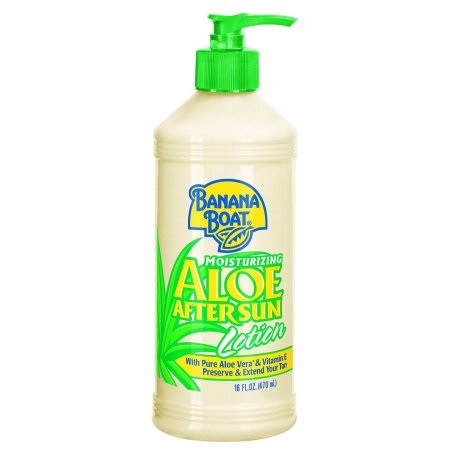 Let's say you did get some great color. You don't want that tan fading right away, do you? The solution: Banana Boat Aloe Aftersun Lotion. It's under $5 (score!) and it extends your tan, while keeping your skin moisturized and prevents peeling. Did I mention it smells amazing?
Sunburns happen to the best of us. I have tried countless products to try to avoid all the consequences of not reapplying sunscreen. One of my favorites is the Clinique After Sun Rescue Balm with Aloe. This product has incredible reviews, and there's a reason for that – it's an incredible product! It soothes the skin, limiting any discomfort you may have from the burn and at the same time prevents peeling, and moisturizes and repairs skin. Oh, and Clinique's oil free formula makes this safe to put on your face without worrying about break outs.
The Korres After Sun Greek Yoghurt Cooling Gel for Face and Body has a near-perfect review rating from almost 300 reviews. This cooling gel alleviates the painful aftermath of a sunburn, prolongs your tan, and immediately reduces redness – that's right you don't have to hide out at home until your burn fades!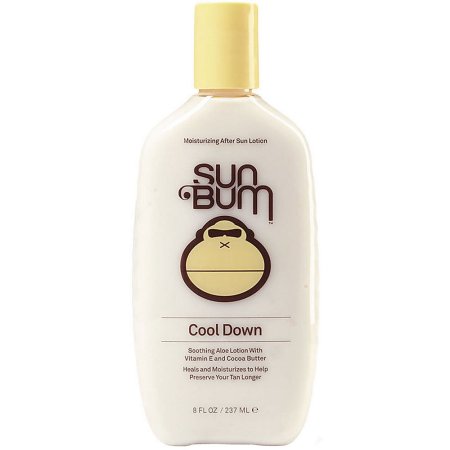 Finally, another best-selling product for sunburns with awesome reviews is the Sun Bum Cool Down Hydrating After Sun Lotion. Just the name of it makes me feel like I'm applying it for cool relief after a long day in the hot sun. This lotion will not only ease the pain of your sunburn, but it's packed with tons of benefits like vitamin E, cucumber extract and tea tree oil–all great for the skin!
So bottom line is, get your hands on these products ASAP. Summer is coming up quicker than you think! Do you have a favorite after-sun holy grail product? Let us know in the comments!
Don't forget to check out best self-tanners if you didn't go away for spring break and why you're seriously missing out if you're not using rosewater toner.
SheFinds receives commissions for purchases made through the links in this post.