If you want brighter skin, you need to add some Vitamin C to your skincare regimen. It's an antioxidant that keeps you looking younger by reducing inflammation, smoothing skin tone and assisting the production of natural collagen that will keep your skin firmer.
If that sounds like everything you want your skin to be, here are some amazing beauty products with Vitamin C to invest in immediately.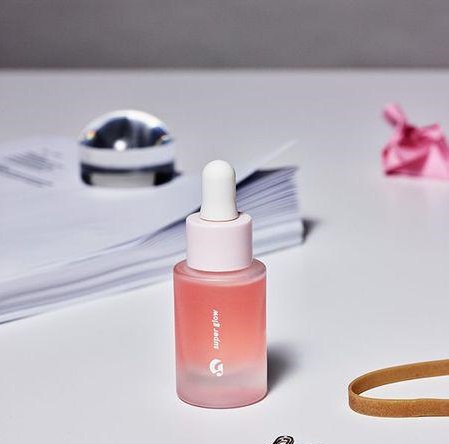 Glossier's Super Glow Vitamin C Serum is a great option if you're looking for a quick skin pick-me-up after a late night with little sleep. The skin enhancing serum includes Vitamin C as a key ingredient for a brighter, more even complexion.
Before you put on a drop of makeup, treat your skin to quick pat of Drunk Elephant C-Firma Day Serum. It's ideal for for all skin types and treats dull, uneven skin with, you guessed it, Vitamin C!
Another must-try serum that's quick and easy to apply throughout the day? Sunday Riley's C.E.O. Rapid Flash Brightening Serum, which absorbs into the skin super quickly and immediately gets to work on reversing discoloration and dark spots, while simultaneously brightening skin complexion.
Be sure to check out the best setting powders for different skin types and unicorn beauty products you need in your life!
[Photo: Always Judging]