Aromatherapy has been on the rise as a major benefit to the mind and body. Not only does it aid in relaxation, but it can induce sleep, boost your energy levels, immune system and improve digestion and healing–and those are just a few of the benefits!
Candles are the ultimate stress reliever, so what better way to get the relaxation you finally deserve than with these top-of-the-line candles in scents that will calm your mind and relieve stress. Treat yourself to one–or all three!–today.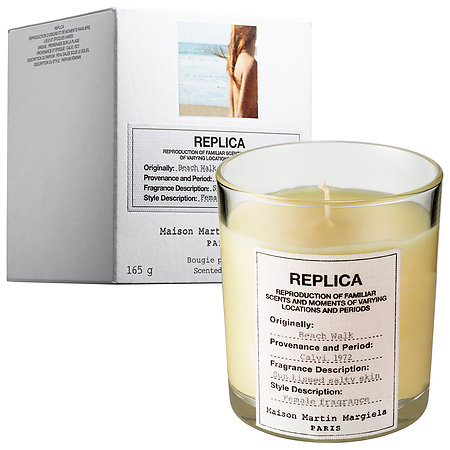 The Maison Margiela Replica collection is one-of-a-kind. All the scents in the collection (both candles and perfumes) represent a very specific experience. A universal favorite is the Beach Walk Candle, which immediately transports you to a relaxing beach getaway (I'm serious!). If you can't find the time in your busy schedule to take an actual trip to the beach, this is definitely the next best thing.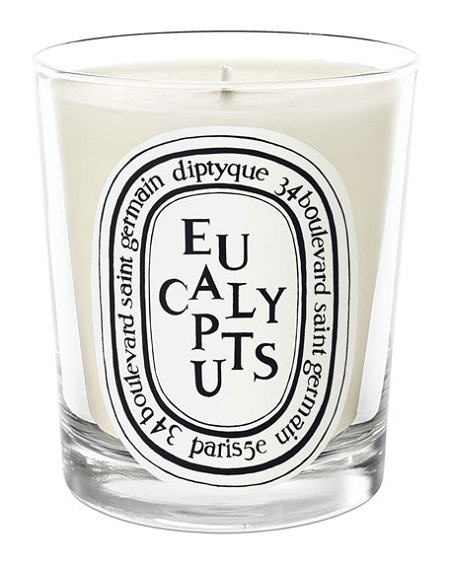 Eucalyptus oil is known for helping with respiratory problems like asthma and bronchitis. The herbal fragrance from a eucalyptus scented candle will open up your airways. Whenever I smell eucalyptus I always feel like I am breathing better, which is perfect for meditating and relaxing.
For those of you who need to cleanse your mind before bedtime, a lavender candle is the way to go. Lavender basically works magic. It is known to reduce anxiety and emotional stress… and who couldn't use a little bit of that? It also will help you get a great night of sleep and can alleviate headaches which is a total go-to for me because I suffer from migraines more than I'd like to admit. And it really works!
Now take our advice and adorn your bedroom in yummy scented candles and take some me-time to relax, you'll thank us later!
Be sure to check out 5 beauty products influencers are obsessed with and calming pillow mists to help you sleep.
[Photo: Fashion Me Now]
SheFinds receives commissions for purchases made through the links in this post.