Carbs can and should be your friends. In fact, you need them to lose weight. Yes, carbs, the food group people don't even want to mention. But we're going to say it… and then eat it. Some carbs are terrible and lead to weight gain while others can actually help you shed fat. Simple carbs, like bagels, are converted to sugar too quickly for your body to do anything but crash. The key is to eat foods low in carbs but high in valuable nutrients. This is when carbs can help you lose weight. Slow or good carbs are the ones that take longer to digest. This keeps your energy steady rather than on the path to crash. Good carbs are also rich in fiber, which keeps you feeling fuller longer, so it may assist in weight loss by helping you avoid hungry snack attacks.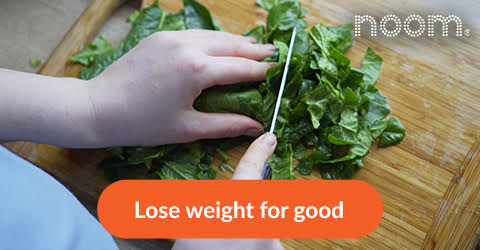 We help keep track of healthy carbs with a weight loss app called Noom. It's an intuitive and encouraging program that initiates a lasting change in our bodies and minds. Noom guides users into making healthy, sustainable lifestyle choices. Instead of simply telling people what and when to eat or how often to exercise, Noom focuses on changing patterns of thinking, habits and behavior so you see results for the rest of your life, not just for a month or two. Are any of these good carbs part of your usual meal plan? If not, consider this a shopping list.
The Best Carbs to Eat at Night for Weight Loss
Quinoa

Quinoa is a food shape shifter. It literally fits in to any meal and takes on a multitude of flavors. Try adding it to oatmeal at breakfast, soup at lunch and salad at dinner. Quinoa is a low-carb protein that reduces belly fat and takes inches off the waist because it's absorbed into the blood stream at a slower pace than bad carbs like white pasta. Experts say quinoa actually lowers blood glucose levels which is significant for healthy weight loss because remember, excess sugar gets stored as fat in the body.
Black Beans

There's a lot of fat-fighting power in the humble black bean. They have protein and fiber plus B vitamins that could accelerate weight loss and prevent fat from settling in your middle. We love black beans in burritos and enchiladas but they have a happy place outside of Mexican foods. Sprinkle them over roasted veggies, put them on top of pizza and mix them into salads. And a side note on a bean-like food: Lentils. This tiny legume is a carb but also great sources of plant-based protein and fiber. Don't just think of them as a side dish. We like to serve salmon on a bed of lentils and add them to burgers and meatballs.
Sweet Potatoes

Confession: It's been years since we've had French fries. The sweet potato has replaced every white potato food in our lives. These slow carbs are versatile, naturally sweet and our bodies digest them slowly. Slice them into thick wedges and season with sea salt, oregano and olive oil. Or bake then mash them for a sweet and savory side dish. Use the mash as a base for a healthful protein likes eggs or salmon. You can even use leftover spears to punch up smoothies and salads.
Steel-Cut Oatmeal

If you need to kick the bad habit of bread, cereal and other refined carbs for breakfast, oatmeal is here to take their places. Not only does it have protein, but also the soluble fiber keeps you feeling full for longer. Make sure you choose steel-cut oats over rolled or instant. They're not pre-cooked and are processed in a manner that helps them maintain more fiber and protein than other versions. Plus, the hearty, chewy feel of steel-cut oats helps you to slow down breakfast and feel full. Try soaking steel-cut oats overnight in almond milk (put it in the fridge, obv). Add cinnamon and ground flax seeds for an anti-inflammatory and omega-3 boost.
The editors at SheFinds wrote this article in partnership with Noom.