Whether from spending too much time in the sun or fluctuating hormones during pregnancy, most women deal with one common skin issue: dark spots. Some may call it hyperpigmentation or sun spots, but the result is the same: skin that looks blotchy and a complexion that appears uneven.
Normally, if you were serious about treating these dark spots, you'd need to head to a dermatologist's office for a lengthy (and pricey!) treatment regimen that may or may not work for you. But no more! The ground-breaking team at hers now offers a wildly effective prescription cream that effectively lightens dark spots by regulating melanin production. Best of all? No doctor's office necessary because you can order the cream online!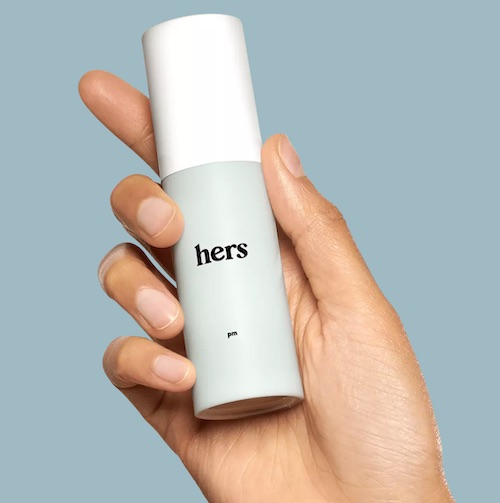 The hers Melasma Treatment is made with powerful ingredients like hydroquinone and kojic acid to decrease the amount of melanin in your skin and help improve hyperpigmentation spots. Using it is simple. Just apply a small amount just on the discolored areas every evening before using other your other night time skincare products. Within just a few weeks, you'll start to see the dark spots fade and your complexion will look smoother and more even.
If you're already thinking of all the spots you'd like to fade, act fast! For a limited time only, hers is offering the Melasma Treatment to SheFinds readers for just $10 for the first month. Click the link below to activate your special offer.
SheFinds receives commissions for purchases made through the links in this post.
The editors at SheFinds wrote this post on behalf of hers and received compensation as part of our agreement.