If you've been on what seems like a never-ending hunt for the perfect eyeliner to create all those cool looks you see on Pinterest and Instagram, the search ends here. We been busy testing under-the-radar and raved-about eyeliners alike, all in hopes of identifying the absolute best buys.
After months of drawing more cat-eyes and wings than we'd like to admit, the results are finally in. These are the best eyeliners you need in your life ASAP.
The Best Eyeliners
Shoppers Choice:

stila Stay All Day Waterproof Liquid Eye Liner
Highlights: Waterproof; enables you to create a variety of eye-opening effects; formula glides on with ease, dries quickly and won't smudge or run; marker-like tip offers precise application for everyone from novices to pros
"I literally just received this eye liner in the mail, tried it on, and had to write a review! Awesome product, buy it now. Very dark, very easy to put on (nice sharp point) and I'm a very happy customer. I have not, however, spent a day with this on my lids to see how it holds up, or tried to get it off( I usually wash with the oil cleansing method so I don't anticipate any trouble getting the liner off) so I will have to get back to you on those situations….but if you want a precise, clean, dark and fabulous cat eye, this is the liner for you.

UPDATE: Ok, after a one hour long Body Combat class in the middle of summer in a crowded room with hardly any air-conditioning I was VERY curious to see how this eyeliner would hold up. At the end of the class I checked it out and there was NO smudging or flaking. That is seriously impressive! " – Taylor
Editor's Picks: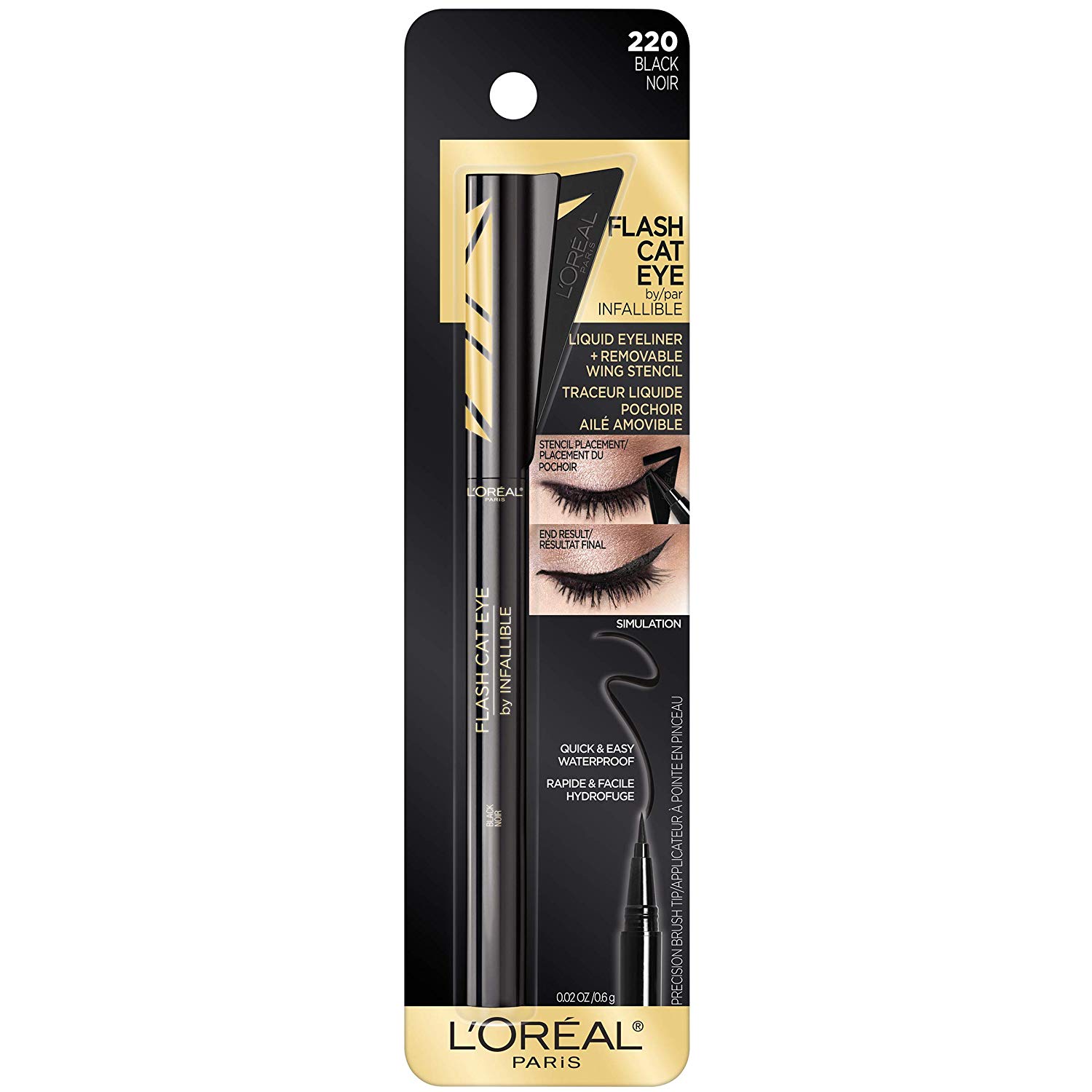 L'Oreal Paris Makeup Flash Cat Eye by Infallible, Waterproof Liquid Eyeliner
Highlights: Waterproof formula; comes with easy-to-use removable wing stencil; under $10
"I rarely use eyeliner so I don't like to buy ones that cost a fortune. But when I do grab for one, I always go to this liquid eyeliner from L'Oreal. Not only does it stay all day but it also comes with a stencil to achieve the perfect winged liner." – Alisha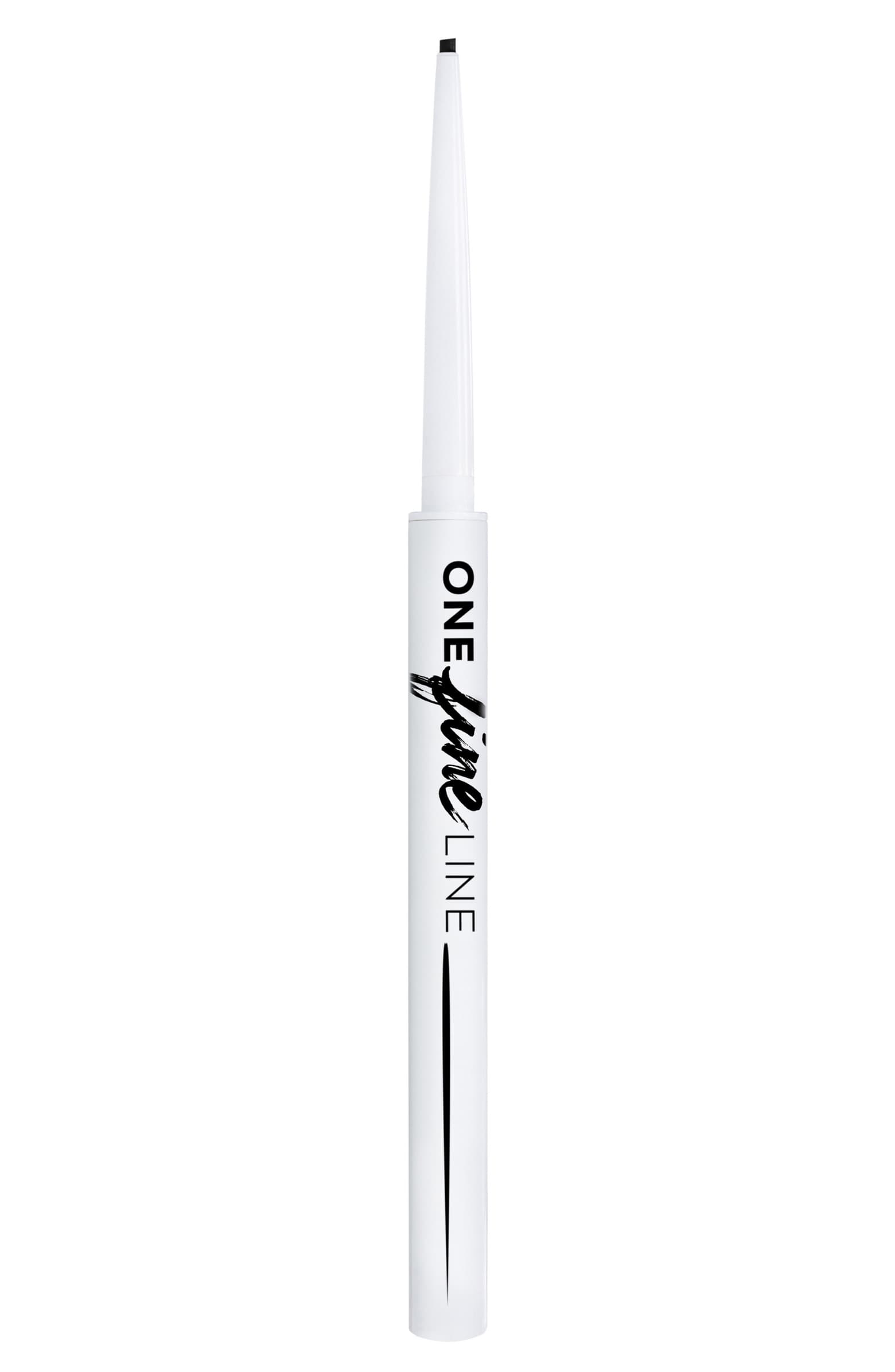 bareminerals One Fine Line Micro Precision Eyeliner
Highlights: Long lasting eyeliner formula is waterproof and smudge-proof; made with naturally-derived waxes to enable the pencil to glide on without dragging or tugging
"I love how smoothly this eyeliner glides on. I usually have a pretty unsteady hand when I'm doing my makeup in the morning, but the thin tip on this eyeliner makes it so easy to get a thin, straight line right at the lash line. This is my go-to eyeliner whenever I want to do a cute little cat-eye look." – Jeanine (Read more about why I love this eyeliner here)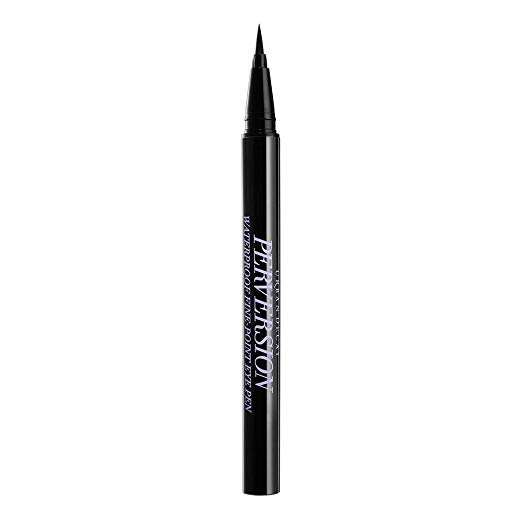 Urban Decay Perversion Waterproof Fine Point Eye Pen
Highlights: Ultimate brush and a cartridge system that allows for a constant flow of ink for the smoothest application; ultra fine tip glides on smooth without skipping or pulling; cruelty-free
"The best eyeliner is Urban Decay's Perversion. It's waterproof and has a fine-point end so you can create the most perfect cat-eye EVER (even if you're a beginner like myself!)." – Justine
Maybelline Lasting Drama Matte Lacquer Eyeliner
Highlights: Gel eyeliner; delivers a bold matte finish; phthalate-free
"I am HOOKED on this eyeliner. I love the brush it comes with, too. It's a great consistency and I prefer the matte look it dries as. The brush helps me get a good wing but it's great for just lining the top of your eye as well." – Morgan
Highlights: Mechanical pencil-style liner; goes on soft and creamy; dries quickly for long-wear
"I really like this one because it's really easy to control and get the line I want. I use the Deep Chocolate Brown color, which is perfect for every day." – Hannah
SheFinds receives commissions for purchases made through the links in this post.