I'll be the first to admit that I was not feeling the return of fanny packs. I'm old enough to have distinct memories of my very un-cool uncle wearing them on family vacations and feeling mortified.
But in a weird twist of fate, I was recently converted to team fanny pack. The bag that finally convinced me fanny packs actually really are amazing? STATE's Crosby Fanny Pack.
I recently spent a week exploring Spain and Portugal and given my crazy, see-it-all itinerary, I knew I needed a bag that wouldn't weigh me down. I finally gave in and tried a fanny pack and honestly, it's one of the best things I packed for the trip.
STATE's Crosby Fanny Pack was an especially good option because in the dipped canvas, it's super lightweight. It's also surprising spacious; I was able to fit a small wristlet-style wallet, my iPhone, the Airbnb keys, my passport and a lip balm in this fanny pack! And no, it didn't feel uncomfortably heavy at all.
If you're planning a trip this summer that involves lots of walking or sightseeing, I can't recommend this fanny pack highly enough. Most days, I wore it the dorky, old-fashioned way around my waist, but you can also totally rock it the new way hooked around your chest and shoulder.
Bonus: it's only sale at Shopbop right now! Go get yours ASAP!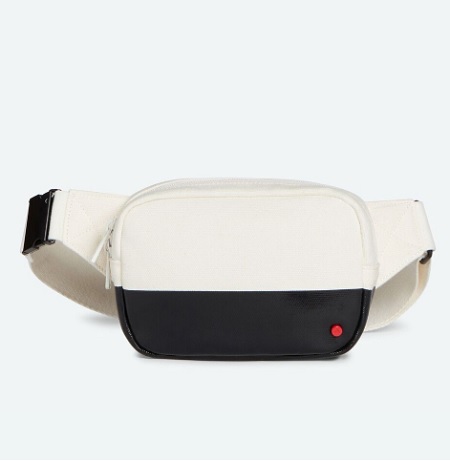 STATE Crosby Fanny Pack ($52.50, down from $75)
SheFinds receives commissions for purchases made through the links in this post.