Best Find of the Day: A Double-Duty Belt by Tory Burch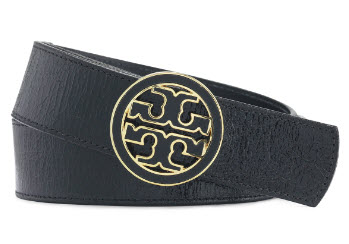 This wide navy and vachetta Reversible Tory Burch Logo Belt ($195) can be worn two ways for double the style–on one side you have black leather, and on the other, crocodile. The croc side would look great against a casual dress or floaty tunic, while the muted leather would be the perfect weekend accompaniment to your favorite pair of jeans. The best part, though, is the ubiquitous Tory Burch gold logo that adds a splash of polish and panache to any outfit.
Check out all our favorite finds or browse the best in belts, accessories, and more.