Finding a beautiful leather (or vegan leather) tote bag that's spacious enough to fit all your day-to-day essentials without also being so heavy it destroys your back is a lot harder than you'd think. And if you want to use that tote bag every single day and have it actually last for more than a few months? Even harder!
Luckily, it's not possible. We've been busy road-testing tons of tote bags to find the ones that check all the boxes. Durable? Lightweight? Not crazy expensive? Check, check, check! Shop the best leather tote bags below:
The Best Leather Tote Bags
Shoppers Choice: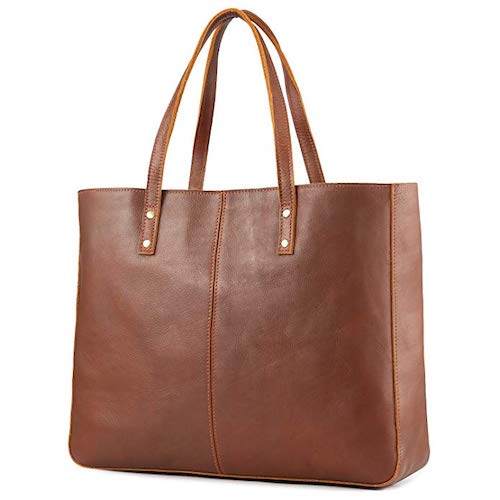 Kattee Genuine Cow Leather Tote Bag
Highlights: Made of high quality waxed cowhide leather and antique brass hardware; under $100; large capacity; magnetic snap closure
"The material is such a pretty color and so thick. I have no problem believing it will last for a while. This bag is big! You can fit laptop, water bottle, planner, and all the regular every day purse needs in here easily. Has pen holders built in, 2 open pouches that I use one for keys one for phone, and it has one large zippered pouch. There is a cardboard and linen covered support in the bottom of it so it does stand straight up. Button clasp is one of my favorite parts, I hate when purses sit wide open at the top and anyone can see into them. I love this bag!!" – Rachael
Editor's Picks: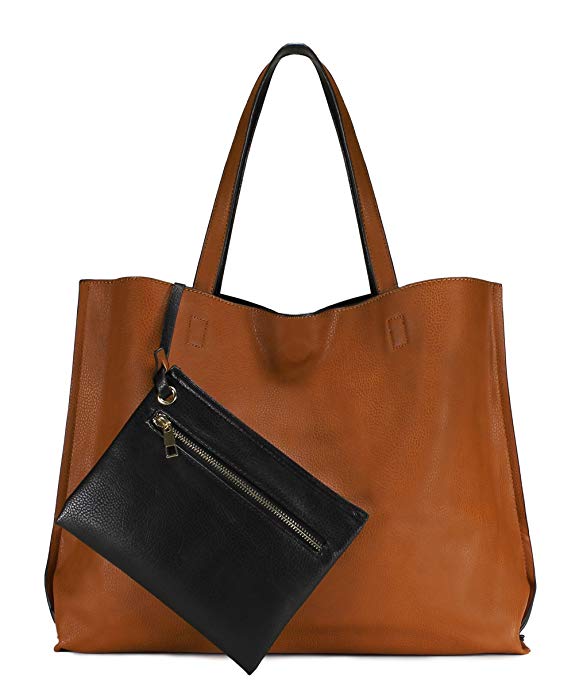 Scarleton Stylish Reversible Tote Handbag
Highlights: Vegan leather; magnetic closures; reversible; available in multiple colors
"The perfect basic slouchy tote! I love this reversible style, and how it comes with a little matching pouch which is perfect for all kinds of things, especially since the bag itself doesn't have any inside pockets. The magnetic closure is a nice touch too!"– Morgan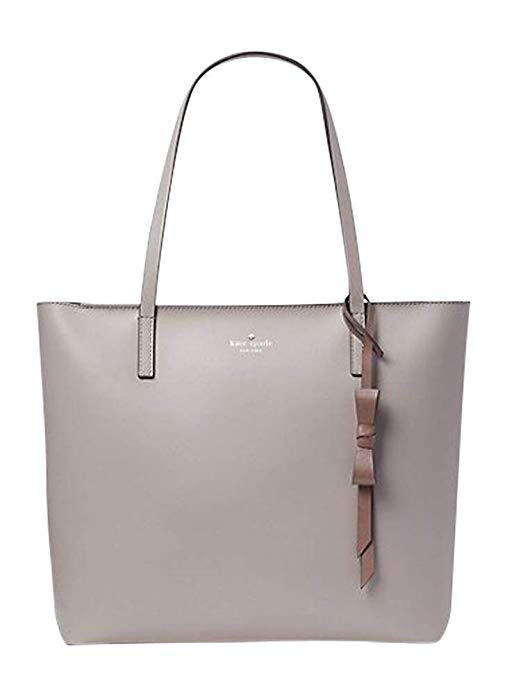 Kate Spade New York Lawton Way Rose Shoulder Bag
Highlights: Smooth genuine leather; zipper closure; available in three colors
"I have had this tote for years now and it is still in great condition. It holds so much and the shoulder straps are the perfect length." – Alisha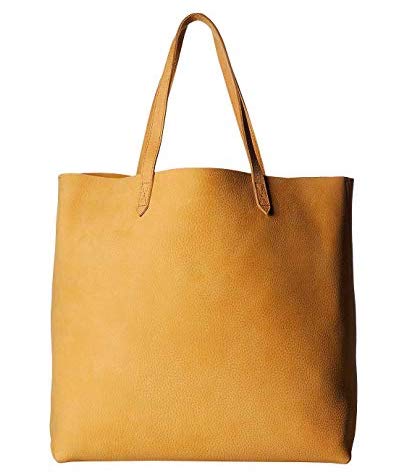 Highlights: Genuine pebbled leather; interior back-wall zip pocket;
"The best leather tote season is Madewell's Transport. It's the perfect size, the leather is super soft and you can even monogram it." – Justine
Mark & Graham Everyday Italian Leather Laptop Tote
Highlights: Designed for easy travel with your work essentials; made in Florence from pebbled Italian leather; open-top tote with long, comfortable straps
"I got this bag as a gift, and use it every single day. It's huge, so I can fit absolutely everything I need and I love that you can get it monogrammed too." – Hannah
Highlights: Made from genuine Italian pebbled leather; interior zip pocket; gold-tone hardware; lightweight, yet durable
"If I could afford it, I would totally own this tote in every single color. The leather is soft, yet durable. The bag is the perfect size to fit all my everyday essentials. And the shape is so classic, it will never go out of style. I have a bunch of designer handbags, but this is the one I use almost every single day because it's just so good." – Jeanine
SheFinds receives commissions for purchases made through the links in this post.