Best News Ever: Tina Fey Is Going To Direct A New Sitcom For NBC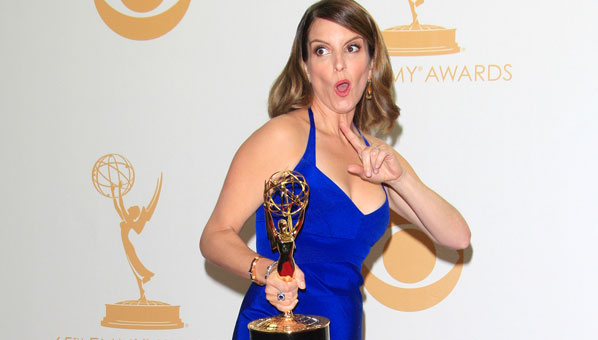 So we don't know much about this new show yet, but we do know that Tina Fey will be part of it, which obviously means that it's going to be amazing. Apparently NBC is giving her 2 months to make 13 episodes and prove that the show has staying power, which is like a walk in the park for Tina. Her 30 Rock co-star Robert Carlock will also be a part of the series, and Ellie Kemper from The Office. Sounds like NBC is combining its two funniest shows, so this one is bound to be a winner.
And the main idea for the show? It's going to be about a woman who escapes from a cult and starts a new life in New York City. All the people involved hope the plot isn't going to be offensive, but are pretty much going ahead with it regardless. Remember that Elizabeth Olsen movie, Martha Marcy May Marlene? We're thinking it's going to be like that, but a comedy, and based in a city instead of backwoods somewhere in the midwest. We don't know when the show will air, but we do know that Fey will have her work cut out for her to make that movie funny.
In other news: Tory Burch launched a home collection, Miley Cyrus dressed up as Lil' Kim for Halloween, and Rag & Bone is have an awesome sale
[Photo Credit: Splash News]