Whether you shave every day or every once in a while, your beauty arsenal isn't complete without a trusty razor. Some women prefer to skimp on a good razor in favor of spending their money on other beauty essentials, but that's all wrong! First of all, your legs and pits deserve the same TLC as your face. Secondly, who says an amazing razor has to cost a fortune? Thanks to the magic of science and engineering, there are actually a bunch of really great razors out there that give a close, blood-free shave for less than $25. How do I know? We did our homework and put a bunch to the test, duh! Below you'll find the best razors under $25.
The Best Razors
Shoppers Choice: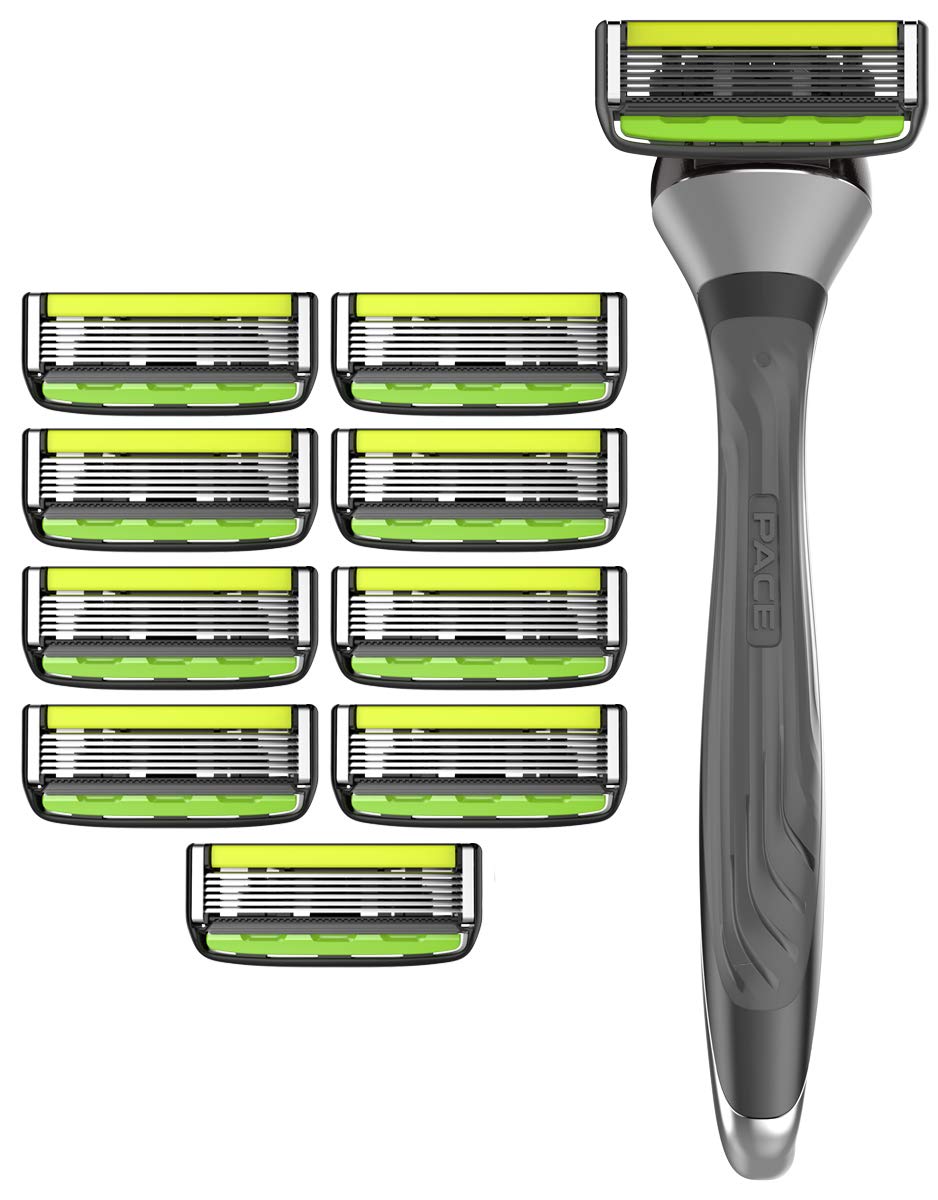 Highlights: 6 blades; dermatologically tested to provide smooth shave with a single stroke; pivoting head constantly maintains closest contact with the various contour of your skin; MicroSpan technology allows the blades to be positioned closer together, reducing the amount of skin that bulges between them for a safe, smooth shave
"Ok, my fellow ladies, let's face it. Razors designed for women…. are sub par. I have found that I don't get a very close shave and the blades wear out quickly AND they're super expensive. That's why I typically purchase razors designed for men. They last longer and my legs stay smoother longer than a damn nano second. I was using Gillette Pro Fusion until one of my male friends recommended Dorco to me. He's a bit of a penny pincher but wants a good BANG with his buck. I trusted his recommendation and I'm glad I did! These razors are great and drastically cheaper than the Pro Fusion blades. They also last quite a while too! I usually shave my legs every other day and I can get about a week and some change out of each razor head. My legs are super smooth (six blades blades for the win!) and I don't have any issues with razor burn. Win win!" – Meagan
Editors' Picks: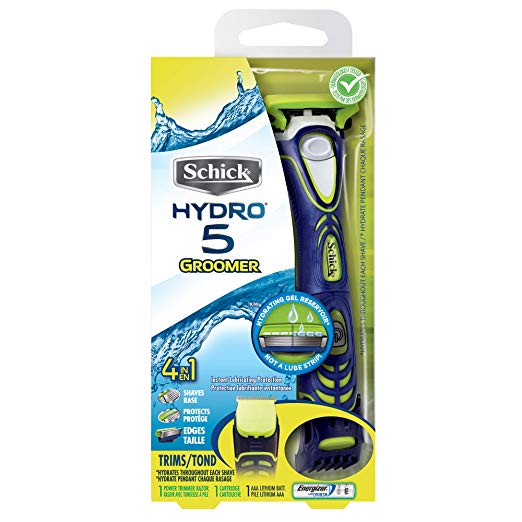 Schick Hydro 5 Electric Shaver and 5 Blade Razor for Men with Adjustable Comb
Highlights: 4-in-1 high performance styling tool that shaves, edges, trims and hydrates throughout each shave; carefully designed for stability and maneuverability; 5 blades give you a quick, smooth shave
"I swear by this razor! What initially attracted me was the fact that it's a razor and a shaver in one, but I've been hooked because both it performs both functions so well. I keep this razor in my shower and it lasts for weeks. Best of all, I've never cut myself using this razor!" – Jeanine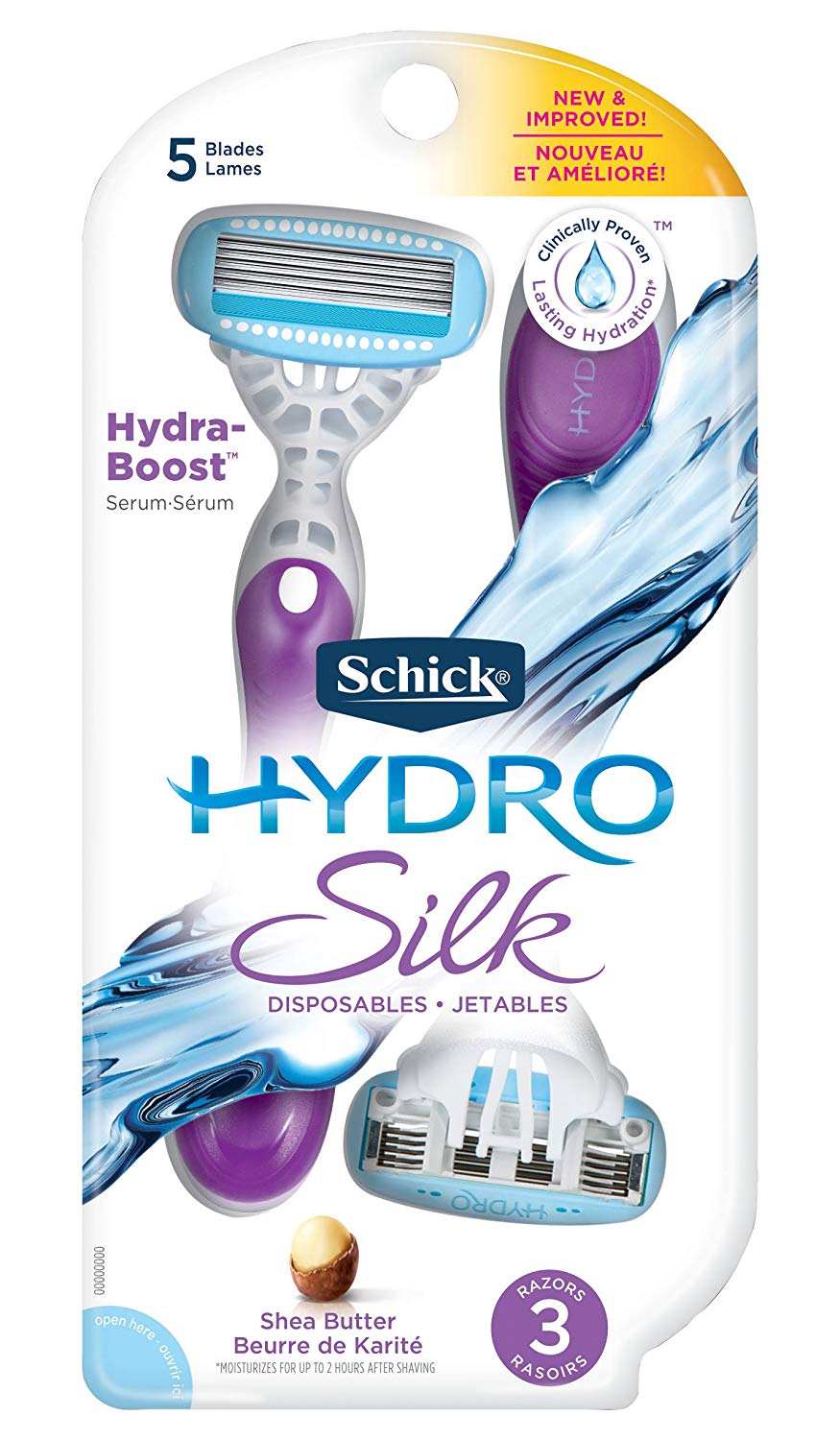 Highlights: Five curve-hugging blades with unique skin guards; water-activated moisturizing serum helps replenish skin's natural moisture for up to two hours after shaving; ergonomic soft touch handle
"These razors not only leave your legs feeling super soft but also never knick or leave bumps." – Alisha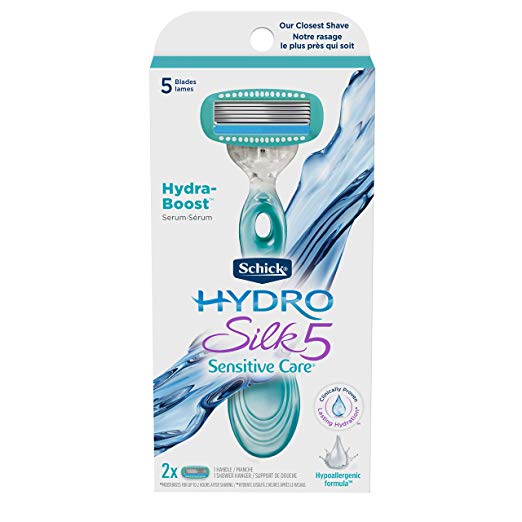 Schick Hydro Silk 5 Sensitive Care Women's Razor
Highlights: Hydrates and helps protect sensitive skin against irritation during shave; five curve-sensing blades; ergonomic handle
"This razor is amazing. It gets you a super close shave, but is gentle enough for sensitive skin. I'm obsessed." – Hannah
Schick Hydro 5 Sensitve Razors for Men
Highlights: Designed to protect skin from irritation with a unique Hydrating Gel Reservoir; 5 ultra glide razor blades; larger, redesigned guard bar for increased skin stretch
"I kind of gave up on women's razors years ago because they never gave me a close enough shave, they just seemed like they were full of frills for me. The men's Schick Hydro 5 has been my go-to since then. The five blades are key– whenever I've gotten the ones with less blades, it's still not as good." – Morgan
SheFinds receives commissions for purchases made through the links in this post.