To us, traveling is most definitely a form of self-care. Being able to get away and clear your head has some major benefits to your everyday life. But combining a trip with a wellness-focused resort or program (aka a wellness retreat) is actually the ultimate form of taking care of yourself. Not only will you still be able to explore a new place, but the tools and clarity you leave with will continue to help you even when you return home.
And the best part? There are so many great options to choose from. Whether you want a more yoga-based retreat or one that will push you out of your comfort zone, there is without a doubt one out there that is designed for you. Check out our top picks from around the world!
Carillon Miami Wellness Resort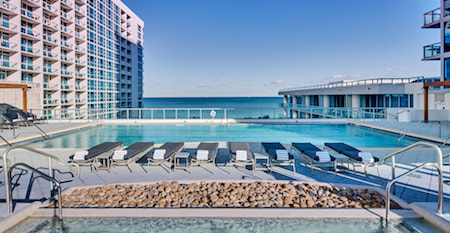 This luxury lifestyle and wellness resort is taking the retreat factor to a whole new level by launching a Wellness Retreat Season. That's right! From May to November, you can take part in expert-led programs ranging from Tibetan sound healing, tapping into inner and outer beauty, and even detoxification. Whichever journey you decide to take will not disappoint as you will be in a serene, beachfront setting and the hotel is home to the largest spa on the East Coast!
The Ranch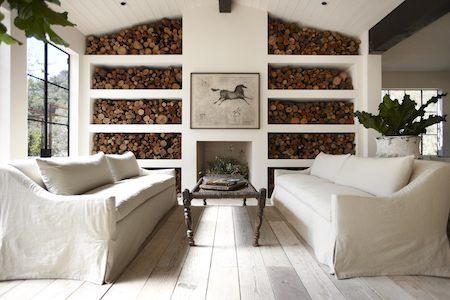 The Ranch Malibu offers an immersive, weeklong fitness-oriented program that focuses on results. Helping you to achieve personal goals, you will also leave with lasting nutritional and fitness guidance. Activities include morning hikes, fitness classes, deep tissue massages, plant-based cuisine and even an afternoon nap time! Unplugging from day to day life and focusing on your mind and body will make for a trip you won't forget.
Perry Lane Hotel
Head on down to Savannah, Georgia will you be able to participate in the hotel's first-ever wellness retreat, Southern Soul Yoga Retreat. Taking place on July 11th to the 13th, the package will offer restorative yoga classes and meditations with their partner, Ōtium Studio, a private spa event and more. Trust us, you'll definitely leave the weekend feeling like a new person.
Le Barthélemy Hotel & Spa
Mark your calendars! From June 8th to the 15th, you'll want to pack your bags and head to Body+Soul at Le Barth, a beachfront yoga and wellness retreat. You'll be able to experience everything from daily yoga sessions to spa treatments on a program that highlights refocusing and refreshment. Mindful meditation, guided coastal hikes, fitness classes, and nutrition workshops are just some of the other activities you'll be able to take part in.
Hotel Regina Isabella
Enjoy a stay on a private beach overlooking the Bay of Naples while you immerse yourself in the Nutrition & Wellness Program offered by the hotel. This includes a low-calorie cooking class, herbal tea service in a relaxation area, private training sessions and massages. Also, make sure to spend some extra time at the Termedella Regina Isabella Spa (attached to the hotel) that offers dozens of beauty and health treatments from thermal spring baths to mud baths.
Chatham Bars Inn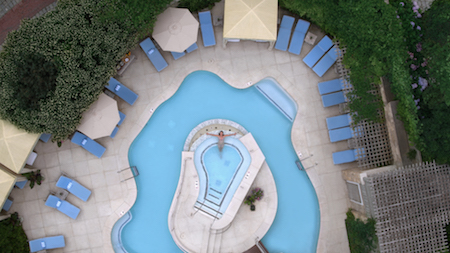 Just need a weekend getaway? Then the wellness weekends held by Chatham Bars Inn are perfect for you. The two-night stay includes healthy-focused (and farm fresh) meals, guided meditation, workout classes, workshops, and beach walks just to name a few. You also get a 25% discount for the spa that you'll absolutely want to take advantage of.