Besties Michael Kors And Gwyneth Paltrow Are Launching A Holiday Collab For Goop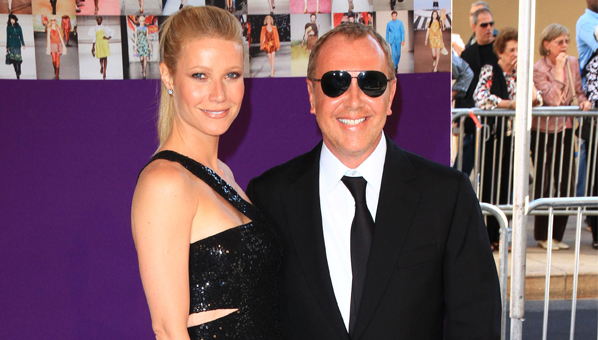 We're not gonna lie, we love hearing about Gwynnies's new collaborations. But they're usually so overpriced, like her holiday gift guides, that we can only look at the pieces from our computer screens and never even think about owning them. So now that Gwyneth Paltrow and Michael Kors are launching a holiday collection for Goop, we can't help but worry that it's going to be completely unaffordable for us little people.  And with prices ranging from $125 t0 $2,500, we really have no idea what to expect.
Because the two have been friends for such a long time, many of the pieces are inspired by Paltrow's clothes that Kors has already designed for her. "Michael's clothes are gorgeous, staple, American classics that never go out of style," Paltrow said to WWD. "I thought it would be wonderful to reinvent some of my favorite vintage Michael Kors looks that I have kept for years." There are ready to wear options like cashmere capes and peplum-style turtlenecks (wtf?!), and the duo also created a few sexier pieces modeled after Paltrow's runway looks. If it's anything like her collab with Stella McCartney, we better get our holiday bonuses soon.
In other news, you can customize your own UGG boots, OPI has launched on HSN, and plus-sized women really get terrible fashion advice