First we saw Game of Thrones star Lena Headey wearing this "I'm Not Sorry'" tank that we want, and now Dorothy Wang of Rich Kids of Beverly Hills is rocking another must-have muscle tank. This Party and Bullchic Flowy Scoop Tank ($38) is so fitting for Dorothy's lifestyle, am I right? I mean, it's basically the motto of all RKOI.
But you don't have to fly private-only or pop Veuve Clicquot on the reg to wear this top by The Betches. Try it on your next night out or "hiking," just like Dorothy did. Come on, betches do NOT actually do hard work. Just party and bull chic.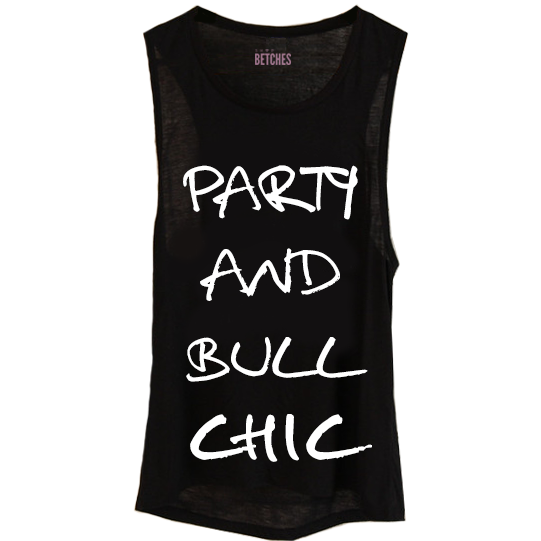 Party And Bullchic Muscle Tank ($38)
Be sure to check out DVF's Google glasses, Jessica Simpson's full-on sweatsuit, and Emma Stone's sleek airport outfit.
[Photo Credit: Instagram]