Beyonce debuted her video for "Best Thing I Never Had," which is receiving mixed reviews from the bridal world (some are calling it a "bad David's Bridal ad"). I kind of like it – well, everything except that Gypsy Wedding/Disney-Princess ball gown. The lingerie, reception dress, veil and general aesthetic are very polished and girly. What do you think?
Lingerie with straps, strapless dress. Hmmm.
The beading! The bustle! The horror!
Nope, Jay-Z is not at the end of the aisle.
But a sexy male model is: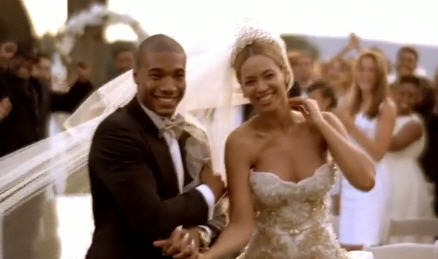 Loving the silk reception dress (great for big busts!):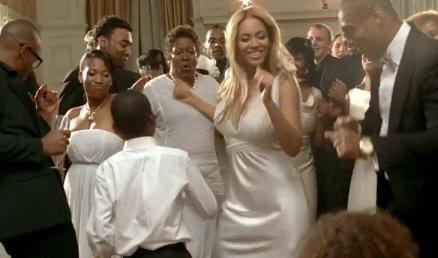 No wedding is complete without an awkward garter scene: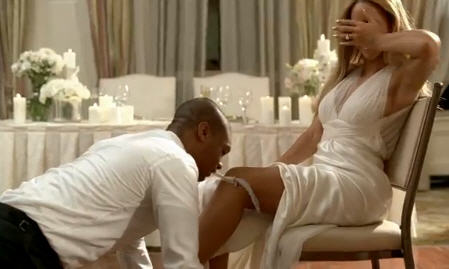 Shop our guide to the best wedding costume jewelry, black bridesmaid dresses, and simple wedding dresses.