Beyonce just made Flash Tattoos cool again. The singer designed her own 5-sheet collection that is, you guessed it, flawless. The pack has a mix of honeycomb and signature Beyhive-inspired designs with black and gold colors. There are even "Naughty Girl," "Flawless" and 'Put A Ring On It' tats. Check them out: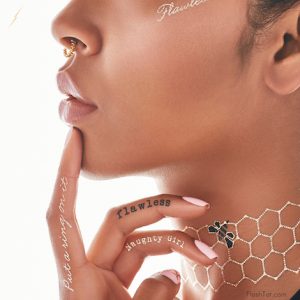 BEYONCE X FLASH TATTOOS ($28)
Shop more celeb style: Jessica Alba's under-$100 maxi dress, Reese Witherspoon's cool sneakers and Vanessa Hudgens' cheap sandals.
[Photo: Instagram]