Beyoncé Just Saved Nail Art With Her Ciate Corrupted Neon Mani
We're still not over Beyoncé's visual album that she dropped last Friday (will we ever be?). And we're obvi dissecting every little bit of awesomeness that comes with this 14 song, 17 full-length music video package.
Our latest obsession? Bey's neon nails from her 70's-inspired roller disco video for "Blow". Remember how crazy we all went for Ciate's Corrupted Neon Manicure Set ($25)? Well, that's the exact nail polish Queen B wears in this new video. Whoever said nail art was dead was seriously disturbed. So if you want to do your next glow-in-the dark roller disco party the Beyonce (right) way, get yourself one of these sets. And talk about perfect Christmas gift for your beauty junkie mom, sister or bestie!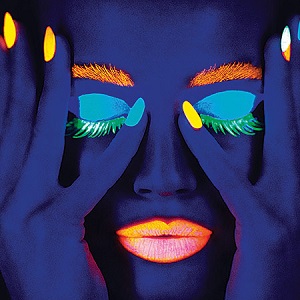 Check out the "Blow" video below:
[youtube]http://www.youtube.com/watch?v=2XtU9MvKx_g[/youtube]
For more beauty, check out: the 12 best-selling beauty gifts of the season, ugly Christmas sweater nails and Taylor Swift chops off her hair