She may have coined the phrase "freakum dress," but Beyonce is more into freakum pants these days. She rocked a pair of  boldly printed A.L.C. Elson Pants ($430), which also bear a slight resemblance to MC Hammer's signature parachute pants, that hopefully your dad or uncle didn't wear in 1988 — but probably did.
In all seriousness, Beyonce shut it down in this pair. We like how she pared down the look with a solid black top and floppy hat (reminding us of her sleek swimsuit in the same shade) but still kept things interesting with a pair of bright-hued stilettos.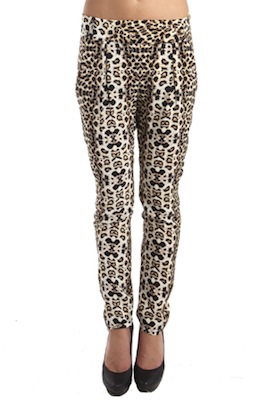 A.L.C. Elson Pant in Leopard ($430)
Read more celebrity style finds: Lana Del Ray's sunglasses, Kristen Stewart's Coachella outfit, and Kim Kardashian's wallet-friendly jumpsuit.