Biting Your Nails Just Got Healthy With This Vegan, Gluten Free Polish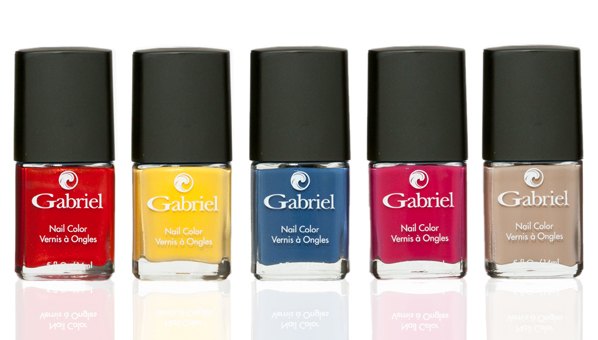 Now I'm all about natural, organic, and eco-friendly products, but I'm not so sure about this one. Gabriel Cosmetics is launching their 2014 Fall/Winter collection, Color Blockade, in August, but this isn't your ordinary nail polish collection. These polishes are made of 100% natural ingredients and are vegan and gluten free. Maybe I'm mistaken, but I don't usually eat my nail polish, how about you? Why does it need to be gluten free? Organic? Sure. Vegan? Understandable. But gluten free? WTF. I guess this polish makes it totally safe to pick up your long lost bad habit and bite your finger nails, possibly even eat them. I don't know. Whether it makes sense or not, I definitely can't wait until the fall to get my hands on one of these polishes to see what they're all about. They may be weird, but at least the colors will be super cute.
And don't forget to check out these normal beauty products: Nivea lip care, OPI x Coca-Cola, and award-winning beauty products.