I'm going to credit my recent concern with getting trapped on a desert island to my new obsession with LOST. (I know, I'm so behind, but I'm always captivated by how many wardrobe changes the cast goes through. Kate, I'm looking at you.) Regardless, we've all been stranded somewhere with only one pair of jeans–whether an airline loses your bag, you end up at an impromptu sleepover, or a hectic week leaves you with no time for laundry day.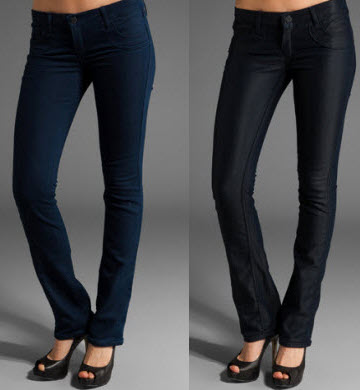 Solution: Bleulab jeans ($158) –they're reversible. Yep, you can turn these babies inside out and in no time you've got yourself a new pair of jeans–even the zipper goes both ways. So next time you can be prepared. Now you have no excuse.
Follow the author of this post on Twitter @shefindseileen — no LOST spoilers, please!
Check out our guides to the best fitting jeans, black jeans, and skinny jeans, and then don't forget to peruse our sales and deals so you never pay full price (we've got TONS of them)!