Coquette loves the bold look of today's flower power fashions.
Second City Style's fall style forecast: go ahead…make my gray (dresses).
Armor, escapism & lots of volume: Fashiontribes reports on the Top 10 trends from Fall 2007 Couture.
Papierblog compares the Michael Vollbracht era of Bill Blass to the new Peter Som era.
ACCESSORIES
No longer a cold weather faux pas, patent shoes are hot for Fall. Check out StyleBakery.com's favorites.
Kristopher says rock these boss, PETA-friendly Stella McCartney shoes to your fav vegan cafe. Wearing a fur coat.
The Jewelry Weblog says Wow! to these wonderful bell necklaces from Alex Woo.
Bag Bliss: Kate Spade says goodbye to Kate Spade.
Be snobulous without going broke with 5 bags under $500 at Bag Snob.
BEAUTY
From cactus cloths to "The Sphinx," AOL Stylist finds the best waxing salons from coast to coast.
Beauty Snob invites you to treat your skin to a gourmet feast with Be Fine all natural skincare.
SALES & DEALS
Shopbop 'Til You Drop (aka SALE!) at 55 Secret Street.
Calling all makeup junkies! Stiletto Jungle says it's time to stock up, experiment, and generally go crazy. Online makeup superstore Makeup.com just released a hotter-than-hot Coupon Code that will score you 25% off your entire order.
Need some "Retail Therapy"? Fashion Indie brings you a month filled with Indie-approved Sample Sales.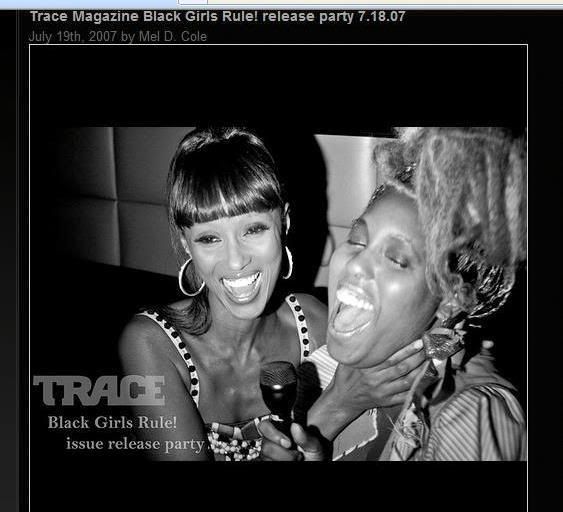 OTHER
Styleaholic Najwa Moses dishes on her CATFIGHT with Supermodel IMAN.
Stylehive loves the endless possibilities with 5.5 Designers's outdoor piece, the bench planter — be creative and experiment with flowers, bushes, even trees.
Just what does it take to be a model? Britain's next top model, Nina Malone gives My Fashion Life an insight into a models life.
Mike Vitale, acoustic musician hits LA-Story's iPod rotation HARD with a sensitive, near-emo presentation of an ordinary guy!
The Chocolate Bar at Henri Bendel is Girlawhirl's new addiction.