You've probably heard all the gossip about Kanye West's birthday party in NYC (Kim wasn't there–OMG, what does it mean?!). We could care less about Kimye's drama, but Beyonce's outfit–that's a whole other store. Beyonce and hubby Jay-Z showed up to help Kanye celebrate and our favorite diva's outfit was beyond amazing. Her black and white striped crop top and bodycon pencil skirt were the perfect balance between casual and dressed up. Best of all? Both pieces are from Topshop (yes, the Topshop where us regular folks shop). Her outfit costs a total of $72, which is pretty budget friendly for Queen Bey (unlike her $600 sneakers). The tight ensemble officially puts any lingering baby rumors to rest–there's no room for a baby bump in this number. Check it out below: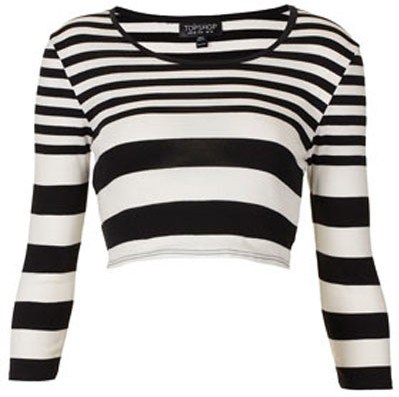 Topshop Stripe Crop Top ($28)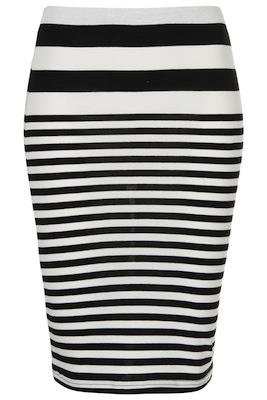 Topshop Stripe Crop Top ($44)
Time for the bad news: Both the top and skirt are currently sold out. But with all the fuss Beyonce's outfit is causing, we are sure they'll be back in stock soon. In the mean top, you can still similar style tops and skirts at topshop.com.
For more celebrity style, check out Sienna Miller's ASOS dress, Olivia Palermo's peach outfit and Diane Kruger's overalls,