If there's one thing I'm a complete sucker for, it's a a good bag. Something pretty, yet lightweight and perfectly-sized for everything I carry on a day-to-day basis.
Like most women, I own a bunch of leather bags, but recently I've been subbing in Built NY's amazing new City Tote. For starters, it's amazingly light. I'm talking, like plastic bag light. Even when I put my keys, wallet, makeup bag and cell phone in the bag, it feels like it's less than 3 pounds, which is incredible considering most leather bags weigh more than that when they're completely empty.
I'm also really loving this bag because the print is like therapy–seriously! I never feel glum when reaching for my black winter coat anymore because the bright lotus print on the bag just makes me feel instantly happier. If pink, purple and orange aren't your thing, no worries. The bag comes in a bunch of other prints, plus solid black too.
Full disclosure: my absolute favorite part of carrying this bag is the compliments. I can't even tell you how many people have commented while walking down the street or on the subway, "Ooh, I love that bag!" Vain, I know, but not a bad perk for a bag that's as awesome as this one.
Ready for the best part? The City Tote is only $39.99. As in, less than $40 (or a good gel manicure in NYC!). Just sayin'–if you're looking for a new winter tote, you won't be disappointed by this one.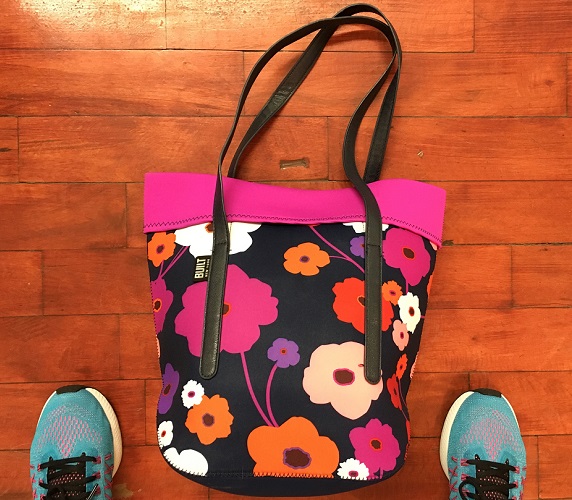 BUY YOUR BUILT NY CITY TOTE NOW
Be sure to check out Heidi Klum's perfect booties and Clinique's Days of the Week lipstick set.