February may be the month we celebrate holidays like Valentine's Day and the Chinese New Year. But it also is American Heart Month. Even though heart disease affects thousands of lives each year, many are still not aware of the risk factors and preventative steps. So to spread awareness and information, we now have a whole month dedicated to this cause.
So when we found out one of our favorite beauty brands was going to partner with the American Heart Association this month, we knew we had to share the news. Beautyblender, the world's (and ours!) favorite makeup applicator is going to help to improve the quality of life of people who have heart diseases one sponge at a time.
This month, for every BBF Kit sold on beautyblender.com, they will donate 25% of the sales to the AHA. And that's not all! You will also receive a free 10 oz. liquid blendercleanser with your purchase.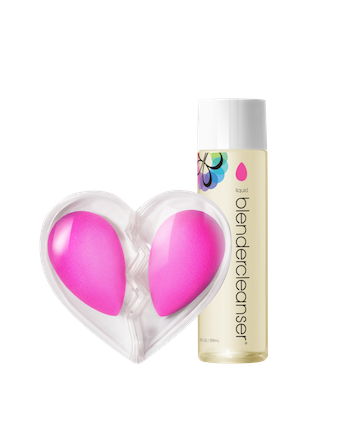 And the best part? You can use code VDAY to get this set for just $33! So there really is no reason not to shop for the cause.