The editors at SHEfinds wrote this blog post on behalf of Neiman Marcus and received compensation as part of our participation.
As if you needed another reason to start packing away those heavy winter clothes, Neiman Marcus just upped the ante. From now until March 15, you can earn up to a $600 gift card with your select regular price purchase. A bright new dress, a printed short suit, a killer pair of sunnies and boom–you just earned yourself a free gift card to make your closet even more fabulous!
And to sweeten the deal even further, you'll double your gift card value with a clothing and shoe or handbag purchase! The clock is ticking, though, so get over to Neiman Marcus ASAP and start shopping!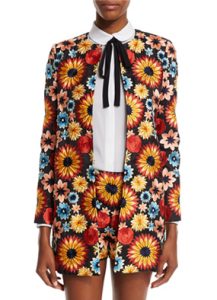 Alice + Olivia Rory Floral Embroidered Jacket ($898)
Alice + Olivia Sherri Floral Embroidered Shorts ($348)
Elizabeth and James Suffolk Cat-Eye Sunglasses ($185)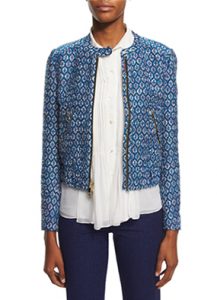 Diane von Furstenberg Buckley Textured Zip-Front Moto Jacket ($498)
SHOP NEIMAN MARCUS' GIFT CARD EVENT TODAY
[Photo: Neiman Marcus]