Cady Heron And Damian Reunite--But Did She Give Him Back His Pink Shirt?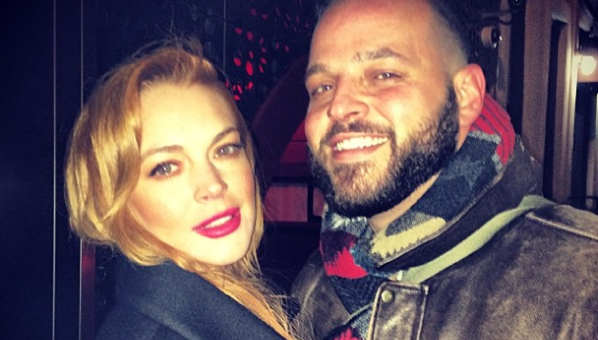 Lindsay Lohan and Damian from Mean Girls reunited last night. No word if Cady gave Damian his pink shirt back. [Hollywood Life]
Miley Cyrus finally got her Vogue cover…her German Vogue cover that is. [Instagram]
These 7 pets of the rich and famous have more followers than you on Twitter. [W]
Pantone just released their top 10 colors for fall and it looks like Radiant Orchard is officially dethroned. [WWD]
Listen up guys, these are the 10 gifts you should NOT give your girl on Valentine's Day. [YourTango]
Is this the Rihanna Vogue cover we've all been waiting for? [Fashionista]
Exercise you get on the reg without even knowing you're doing it, now we're talking! [SheBudgets]
Of course Lauren Conrad's engagement pictures are perfect, and of course she's sharing them on Instagram. [InStyle]
This Ryan Gosling body pillow is the one thing we need come February 14th. [Styleite]
Now's the time to buy furniture if you're looking for a good deal. [Real Simple]
And don't forget to subscribe to our newsletter!
[Photo: Instagram]