Ladies, we have a serious question for you: Would you wear Jeffrey Campbell's infamous Lita shoes on your wedding day? You know, the sky-scraping platforms that any fashion blogger worth her salt has most definitely teetered upon while standing pigeon-toed on a cobble-stone street. If the answer is no, wait just a second and consider this: What if they're lace?
Our favorite rebellious footwear brand has teamed up with retailer Ashbury Skies to bring about three versions of a hipster's dream wedding shoe. The line, called Cold Feet, also includes a few more sane (but still non-traditional) options–but where's the fun in that?
So, what bride would wear these? We can think of a few situations. Though they're definitely not timeless wedding shoes, we could easily see them paired with a short, fluffy dress, perhaps at a cute City Hall ceremony. They could also work if they're juxtaposed with a dress that will never go out of style. Still not buying 'em? Just wait–we've got a few more ways in which these babies could work on your wedding day below: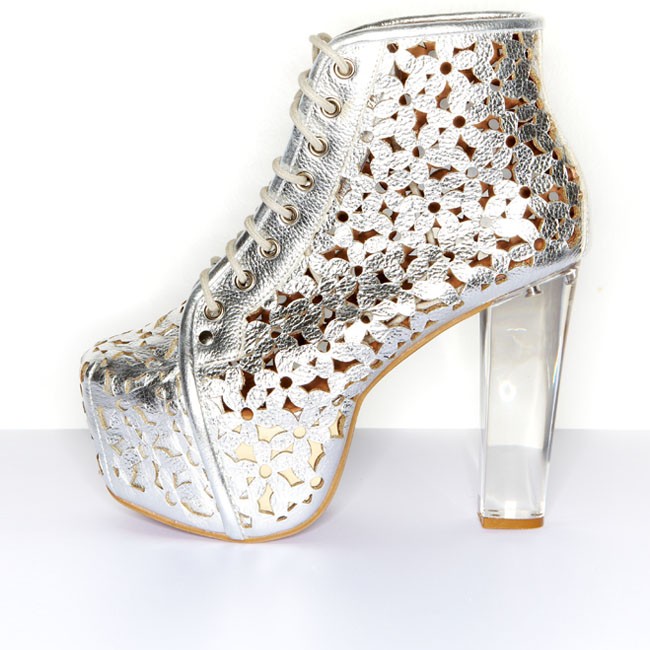 Lita Daisy ($165)
So, maybe you're a very petite bride, but came across the most fabulous Marchesa gown at a sample sale. Can't bear the thought (or cost) of altering it? Slide into these babies and instantly become the 5'8 model you always knew you could be.
Lita Velvet ($180)
Something blue shoes have been making an appearance at weddings for years now, so why not use these platforms to test a theory? The larger and brighter your something blue, the luckier in marriage you will be? Hey, it's worth a shot.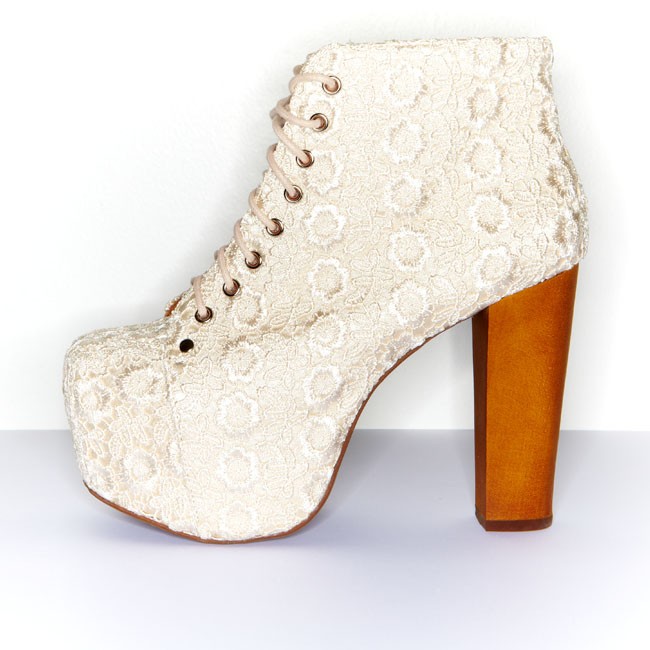 Lita Lace ($180)
And finally, shoes that could easily be mistaken for a foot fetishist's wedding cake? C'mno, how can you resist?
But for reals, tell us in the comments if you would ever wear any of these shoes for your nuptials?
For more in weddings, find out what your bouquet really means, how to be the happiest bride ever and 10 shoes you can actually dance in.
[Photo: Instagram]