Can We Just Discuss How Tina Knowles Looks Better Than Solange AND Beyonce?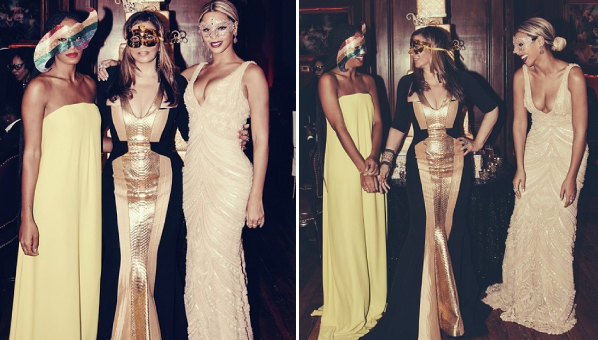 Beyonce's mom Tina Knowles recently celebrated her 60th birthday in New Orleans with a massive masquerade-theme party. Despite the fact that tons of A-listers were in attendance, pics have been few and far between. Until now. Beyonce just Instagram'd two and lord have mercy, Ms. Tina Knowles is killing it. Her waist in that dress? Snatched! Even standing next to Beyonce (umm hello, freaking Beyonce!) and Solange she looks amazing. Here's a better look at both pics:
Check out Lena Dunham's Vogue cover, the new Elizabeth & James fragrance and tech-accessories that are actually cute.
[Photo: Instagram]