So we already told you how to dress up as Miley Cyrus from the VMAs and that her teddy bear onesie was selling out–fast! But now you can see the costumes in real life thanks to a few celebrities. A ton of Halloween parties happened this weekend, so we knew we'd have some pretty funny outfits to check out this morning, and one of our faves is Joan Rivers as Miley Cyrus from the VMAs (we're pretty glad she went with a body suit instead of going bare). She even went as far as putting a fake tongue on her face #epic.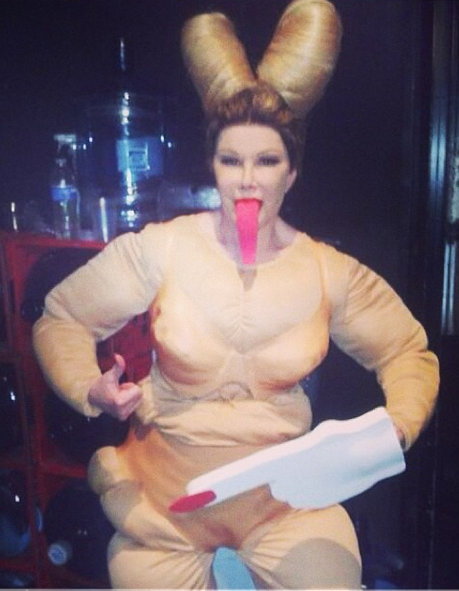 And the other celebrity showing off her Miley look? Paris Hilton. She basically looks exactly like Miley would if she grew a foot or two, so we're thinking this was a good choice for Paris. And since the teddy costume sold out everywhere, we're expecting to see it show up a lot more throughout the week. What do you think of these costumes? Will you be going as Miley Cyrus for Halloween this year? Let us know in the comment section below!
For more Halloween costume ideas, check out the best Halloween costumes of 2013.
[Photo Credits: Instagram, Splash]