Can You Tell Which Black Fringe Bikini Is From Forever 21?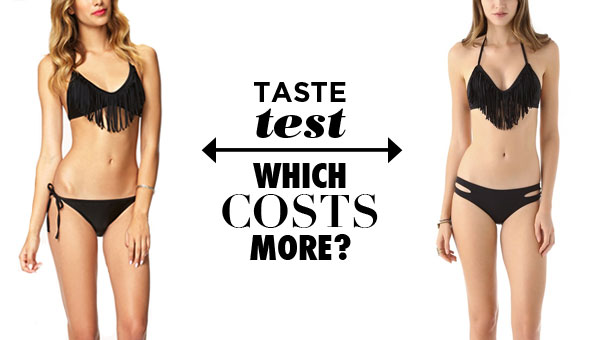 The countdown to the official start of summer is on and the best way to celebrate anything is shopping right? Celebrities love a good fringe bikini and it was just seen in the premiere of Bravo's new show Princess: Long Island during an unforgettable scene (for those of you who know what I'm talking about, awkward much?). Bikinis can sometimes be way over priced, but one of these options won't break the bank. Now you can get the look too and dress like a celeb, but first you have to guess which fringe bikini costs less.
Answer: The one on the left is Forever 21 Fringed Bikini ($10.80) and the bikini on the right is the L*Space Audrey Fringe Bikini ($73). Which bikini do you like more?
Check out more swimwear for summer: BCBG's debut swimwear line, one-piece body shaping suits and bustier suits