One of our favorite "what's-old-is-new" trends for fall? Denim skirts! Whether with bare legs or tights, we're so happy this wearable, flattering style is back.
As an update to the classic, lots of designers are adding eye-catching hardware like these nearly identical button front options from BLANKNYC and Alexa Chung for AG. They're definitely lookalikes in style, but not in price. One skirt is only $88 while the other is a whopping $178. Can you tell which one is more expensive? Click the links below to find out.
We also found this one at Urban Outfitters that is so good–and only $59: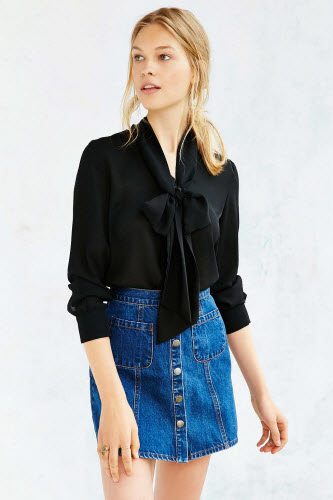 BDG Denim Button-Front Skirt ($59)
Be sure to check out the most efficient way to hang clothes in your closet and the best moisturizers under $10.