Can You Tell Which Espadrille Wedges Cost $35 More Than The Other?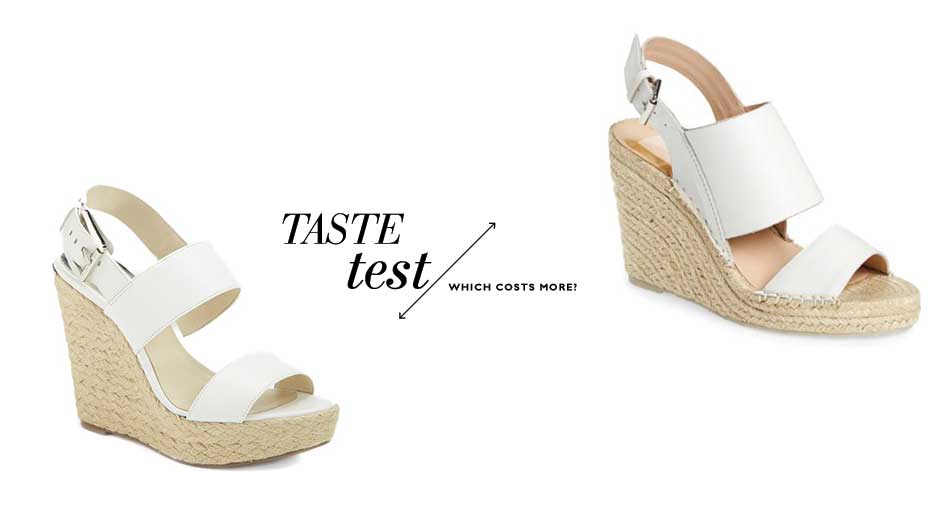 While perusing the Nordstrom half-yearly sale for the umpteenth time (if you haven't checked it out–go!), I came across two almost identical espadrille wedges. One is made by Michael Kors and the other is from Dolce Vita. Both come in white leather and have the same two-strap design. Another similarity? They're both on sale! Click below to find out which pair cost just $53.96:
Did you guess correctly? Which shoe do you like more? Let us know in the comments below!
Test your fashion savvy some more with: wrap bikini tops, lace-up bodysuits and espadrille flats