Can You Tell Which Black & White Grid Print Skirt Costs $562 More Than The Other?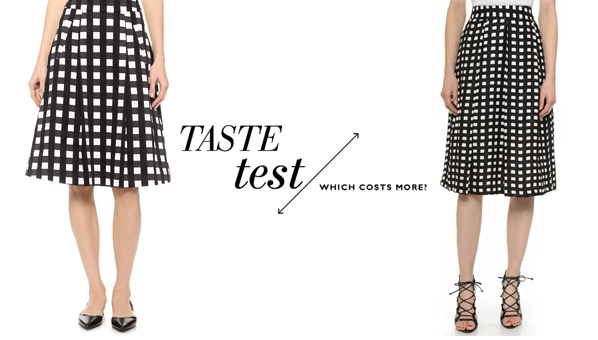 When we told you black and white skirts were trending for spring, we were not joking. They're so popular, in fact, that designers are pretty much putting out nearly identical designs. Case in point: these black and white grid print midi skirts. One is the JOA Checkered Midi Skirt ($113) and the other is the Marissa Webb Ella Check Skirt ($675). Can you tell which is which just by looking at the pics? See if you guessed right by clicking the images below.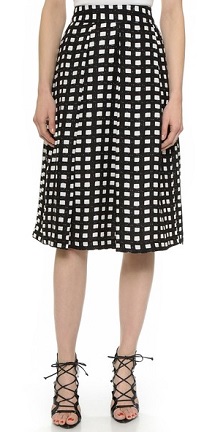 Be sure to check out cute rain jackets, how to do a side braid and cheap workout gear.