Can You Tell Which Lace Dress Costs $432 More Than The Other?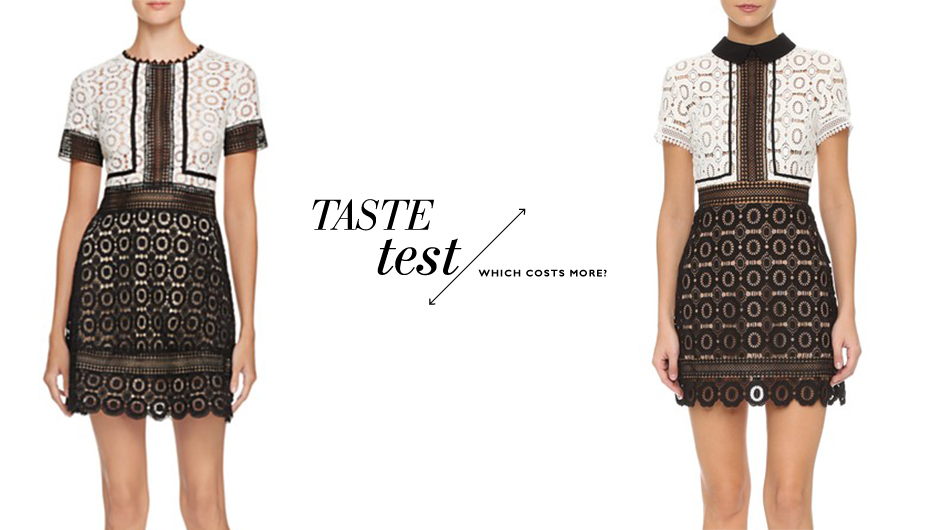 Self Portrait makes the most beautiful dresses. They are exactly what every girl pictures when she thinks "ideal lace dress." So it's no surprise that other brands are trying to catch up with lookalikes.
Bloomingdale's brand Aqua makes this Color Block Lace Dress ($98) that looks very similar to Self Portrait's Felicia Lace Dress ($530). The only slight difference in design is the neck detail. One has a black wing collar and the other doesn't. Otherwise, they are pretty much the same. Oh, except for the $432 price difference. Click below to find out which dress costs more than the other.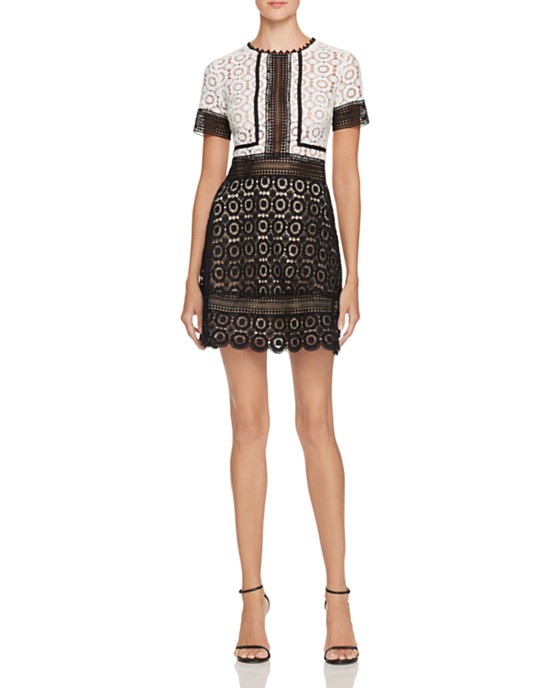 Test your fashion savvy some more with over-the-knee boots and fur slides
- Pussy-bow Pleated Gazar And Guipure Lace Mini Dress - White by
Self-Portrait