Let's just state the obvious, leather dresses are expensive no matter what. That's what makes faux leather so wonderful: it's all the luxury and style without the enormously high price tag, not to mention the ethical benefits. What's more, leather dresses are perfect for winter weather, especially when you go for a long-sleeved option. They're work appropriate with a jacket and tights, and the heavy material will keep you warm all day long. That said, it's no surprise that inexpensive versions of designer favorites exist, like these Diane Von Furstenberg and ASOS dresses. Can you tell which one costs more than the other? Click on the one you think is more expensive.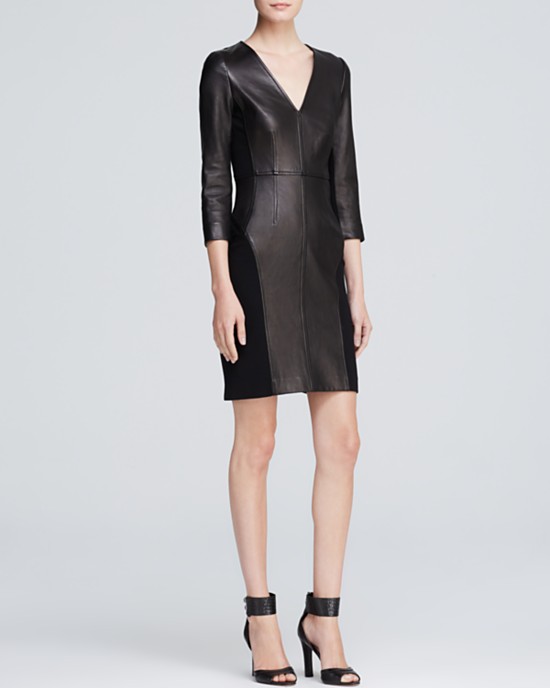 Did you guess correctly? Which do you like more? Tell us in the comments below!
Test your style skills even more with: Timberland boots, moto jacket bags, and multicolored pumps.