Can You Tell Which Lips Handbag Costs $199 More Than The Other?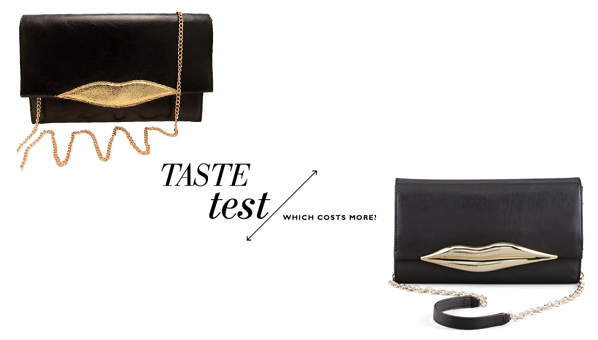 Besides the wrap dress, lips are one of the most recognizable DVF designs. Her lip handbags are especially popular and have been around for years. That's why it's so surprising to see an almost identical style…that's a fraction of the price. Both bags come in black leather and feature a chain strap and fold-over flap top, with a lip detail of course. Can you tell which costs more than the other?
Answer:  The one on the left is the Black Lip Clutch Bag With Metallic Chain ($19.90, down from $30.99) from Choies, and the one on the right is DVF's Flirty Leather Clutch Bag ($219, down from $365). Did you guess correctly? Which do you like more? Let us know in the comments below!
Test your fashion savvy some more with: Santa sweaters, slip-on sneakers and ponchos